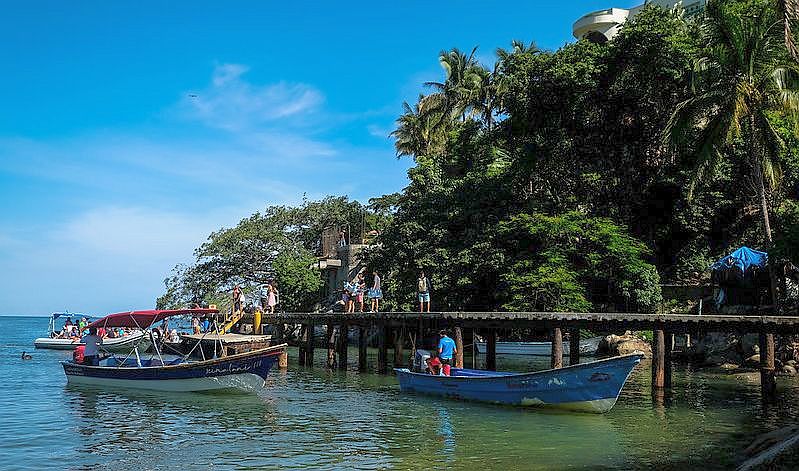 Puerto Vallarta, Mexico – Late last month, Governor Enrique Alfaro presented plans to improve maritime connectivity on the coast of Jalisco, which includes an investment of 180 million pesos for the reconstruction of several docks over the next two years.
Work will begin in the last quarter of 2022 with the construction of a new dock in Boca de Tomatlán that will cost approximately 30 million pesos. The balance will be spent on the rebuilding the Las Ánimas, Yelapa, Chimo, Punta Pérula and Quimixto docks.
The new dock in Boca de Tomatlán should be ready in 2023, although there is still no tentative completion date. The project includes not only the reconstruction of the dock, but also converting the site into a maritime terminal that meets the demand of the community.
While the new dock is being constructed, a provisional dock will be installed at the height of the walkway so that operations can continue normally. The new pier will be a concrete structure with a platform for boats and lights. It will have a length of 45 meters and will be divided into two sections: one will be destined for the movement of boats and the other to move all kinds of goods and materials.
Overall, the maritime connectivity project will help increase local and foreign tourism, the professionalization in the provision of services and the recreational offer in the region.
Sources: Gobierno del Estado de Jalisco • Vallarta Independiente