Puerto Vallarta, Jalisco, Mexico – Cuates y Cuetes on Los Muertos Beach is celebrating the renewed life that comes with the Spring during their 27th annual Spring Equinox Jazz Festival, which began on March 14 and continues through March 22, 2023.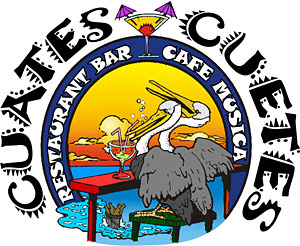 Also known as the Vernal Equinox, Spring Equinox is a solar festival, celebrated when the length of the day and the night are equal (this happens twice a year, at Spring and Autumn Equinox.) This turn in the seasons has been celebrated by cultures throughout history as a time of renewal, a magical moment which allows in light and peace. Today, cultures around the world continue to celebrate the coming of Spring.
Here in Puerto Vallarta, Cuates y Cuetes' is once again celebrating the Spring Equinox with a Jazz Festival, which this year features live music from a variety of band every evening from 6:00 to 10:30 pm through March 20th. On Tuesday, March 21, there will be a grand celebration that includes a HUGE concert on the beach, and a Pre-Hispanic Dance performance to welcome Spring back to the earth, from 1:00-10:30 pm. The festival wraps-up on March 22 with live music from 5-10:30 pm.
There is no cover charge for the Jazz Festival. Tables and chairs will be set up on the beach, where festival-goers can enjoy Cuates y Cuetes full bar and food service.
Great food, cold beer and live music in a casual beach atmosphere… what more could you ask for? Cuates y Cuetes is located at Francisca Rodríguez #101, right on Los Muertos Beach next to the Los Muertos Pier, in the Romantic Zone of Puerto Vallarta.
For more information, call 322-223-2724, or follow Cuates y Cuetes on Facebook for the daily lineup of musicians.