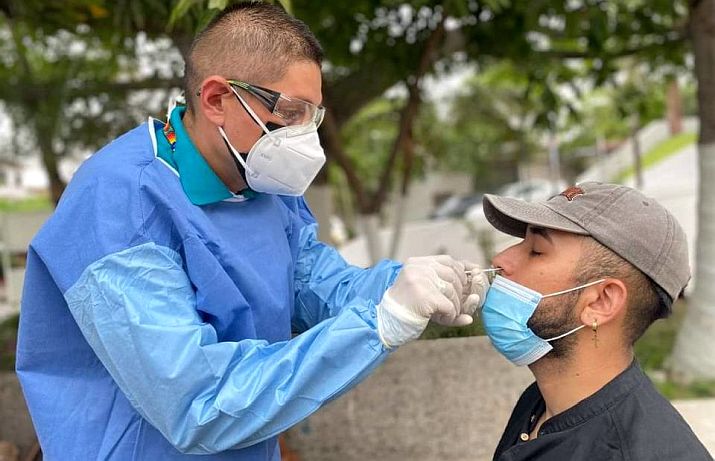 Puerto Vallarta, Mexico – The director of the Eighth Health Region, Dr. Jaime Álvarez Zayas, reported that the demand for COVID-19 detection tests has decreased over the last two weeks, going from 100 to 10 per day.
Meanwhile, at the Regional Hospital, there have been zero hospitalizations for this virus for the last four months.
"During the month of July, there was a significant increase [in the number of Covid cases] so we continued to offer free testing in Parque Hidalgo. In mid-July, we performed up to 100 tests per day with a positivity rate of almost 40 percent…"
But, over the last 10 days, the request for testing has gone done significantly, with a maximum of 10 detection tests per day, and positivity rates ranging from zero to two percent.
"I confirmed with the Regional Hospital that they have had no patients in the COVID area for four months, so this means that the benefits of vaccination is scientifically proven," Álvarez Zayas said.
He went on to say that this summer vacation period has not caused an uptick in Covid-19 cases in Puerto Vallarta, which is good news since thousands of tourists are visiting this destination. "However," he added, "health measures must continue."
According to the Jalisco Health Secretariat's Radar System, Puerto Vallarta had accumulated more than 34,000 confirmed cases of COVID-19 so far during the pandemic.
Source: Tribuna de la Bahía