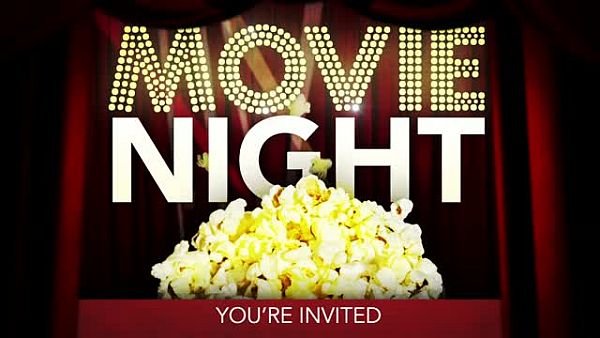 Puerto Vallarta, Mexico – Broadening perspectives and challenging you to think, feel, and respond, Democrats Abroad returns for its 10th season of exceptional Wednesday night films. This year's offerings reflect more about history and politics than usual, because we feel that this is a period to reflect on who we are and who we want to be.
We have a comfortable new venue, upstairs at Nacho Daddy MexTex Restaurant and Bar on Basilio Badillo. The tickets are available for a 100 peso donation from 4:45 pm the day of the movie. All films start at 6 pm, the series running December 5 through all of March.
We are starting an hour early this year, because from 8 pm on the space is used for music. So should you want to order something to eat and drink, seating includes tables for that purpose. However, we ask you to come early so we can start the film on time with no interruptions.
Several films this year share a political perspective, while others are just darn good dramas and documentaries. We try showing films on African Americans as close to Martin Luther King Day as possible, on women the week of International Woman's Day, and so on. And an ecological film to commemorate Earth Day early. There are several simply 'feel good' pics, and, as always, a film which broadens our understanding of living in a Latino culture.
THE SCHEDULE
December 5, 2018 – The Glass Castle
This incredible memoir based on the book of the same title explores the life of a nomadic eccentric family where the children are the grown-ups and the parents irresponsible. Woody Harrelson plays the alcoholic but intellectually challenging father, Naomi Watts plays the mother with unrealistic aspirations for her art. Brie Larson plays the coming of age middle child and the focus of the memoir.
December 12, 2018 – After the Storm
A Japanese drama directed by award-winning Hirokazu Kore which explores a powerful story of family ties and expectations. When a typhoon strikes, a failed writer and third-rate detective finds himself spending the night with his ex-wife, son, and aging mother. As the film develops, we witness this estranged family finding hope to believe in each other again.
December 19, 2018 – Step
This documentary by Amanda Lipitz, about a group of Baltimore high-school seniors rehearsing for a step-dance contest while making college plans, caught something beautiful about dreaming big – and about how women can lift each other up. This is a super feel-good film.
January 2, 2019 – LBJ
A biopic on the challenges of our 36th President after the assassination of Kennedy as well as his struggles and successes with the Civil Rights Movement. Starring Woody Harrelson as Johnson. Rob Reiner directs.
January 9, 2019 – The Rider
A brilliant fusion of documentary and drama, this film stars Brady Jandreau who was a rising star of the rodeo circuit in real life. The film begins after he has a tragic riding accident. Brady finds himself wondering what he has to live for when he can no longer do what gives him a sense of purpose: to ride and compete. In an attempt to regain control of his fate, Brady undertakes a search for new identity and tries to redefine his idea of what it means to be a man in the heartland of America.
January 16, 2019 – All the Money in the World
Starring Christopher Plummer about the kidnapping of John Paul Getty's grandson and the tragic events that ensued. Getty's grandson is played by Plummer's real grandson, rising star Charlie Plummer. This is a stunning drama with an exceptional performance by Michelle Williams and others. Ridley Scott is the director.
January 23, 2019 – Marshall
A biopic on former Supreme Court justice Thurgood Marshall, the first African American on the court. His life was both heroic and challenging.
January 30, 2019 – Coco
An animated gem which explores Mexican culture surrounding El Dia de Los Muertos. Aspiring Mexican musician Miguel, who is thwarted by his family's ancestral ban on music, enters the Land of the Dead to find his great-great-grandfather, a legendary singer. If you haven't seen this one, you shouldn't miss it.
February 6, 2019 – Dark Money
Certainly, many of us our aware of dark money PACS that have greatly influenced our recent elections but this documentary focuses on Montana and how citizens and politicians tried to fight unwanted meddling. The documentarian, Kimberly Reed sets out to shine a light on these obscure donors and how various forces fought against their influence.
February 13, 2019 – The Insult
This stunning film, situated in Lebanon, pits a Palestinian construction worker – and technically a refugee – against the owner of a balcony he did some work on, a car mechanic who is part of a Christian political party in Lebanon. Their spat over a gutter leads to words, then blows and then a trial that becomes less and less about the insult and more and more about the morass of long-standing sectarian grievances that completely warp people's sense of justice.
February 20, 2019 – Fahrenheit 11/9
Michael Moore's new film about how Americans created the Trump presidency and he doesn't allow the Democrats to make excuses. In the film, he also explores gun violence and various democratic movements that are trying to change things. A must-see film because, as always, Moore challenges our assumptions.
February 27, 2019 – The Death of Stalin
Satire on the period between Stalin's stroke and death which has interesting modern parallels. The writer-director Armando Iannucci, best known for "Veep," a recent TV comedy starring Julia Dreyfus, turns his satirical eye on Soviet-era political intrigue with a biting comedy about the various apparatchiks, including Khrushchev and Molotov, who use lies, threats and jokes to grab power.
March 6, 2019 – RBG
During our celebration of women this month, a documentary on the life of the indefatigable Supreme Court Justice Ruth Bader Ginsberg who has left a stunning legal legacy and who has unexpectedly became a cultural icon. Directed by documentarians Julie Cohen and Betsy West.
March 13, 2019 – Jane
This National Geographic documentary focuses on another great woman leader, Jane Goodall and her ground-breaking field work with wild chimpanzees in Tanzania. A film that puts the viewer right beside her in her remarkable work and life.
March 20, 2019 – Active Measures
This film explores the efforts of Russian President Vladimir Putin's intelligence operatives to destabilize Western democracies and their connections with Donald Trump's empire and campaign. The title of the film, 'Active Measures' refers to a term used to describe the political warfare conducted by Russian intelligence committees.
March 27, 2019 – Nothing Left Unsaid
Gloria Vanderbilt and her son Anderson Cooper discuss their notable family's history. A touching portrait of a challenging, but fascinating, woman's life, as captured by her son.
Audience members are encouraged to remain after the presentations, to discuss the films and cultivate friendships while enjoying Nacho Daddy's "Mex-Tex" menu, which includes such favorites as Tortilla Soup, Steak Nachos and Chicken Fajitas, along with a wide selection of North American favorites, like chicken fried steak, juicy hamburgers and a wide variety of soups, salads and sides – all reasonably priced.

Consistently receiving rave reviews on TripAdvisor, Nacho Daddy Mexico is the premier sports bar and restaurant in Puerto Vallarta. Open daily from 11 am to 12 am for lunch, dinner, live music (with no cover charge!) and lots of fun, this popular south side hangout is located at Basilio Badillo #287, only two blocks off the beach in the heart of the Romantic Zone. Credit cards accepted. For more information, visit NachoDaddyPV.com or or become a fan on their Facebook Page for promotions, daily specials and more.Click HERE to learn more about Nacho Daddy Mexico Restaurant & Sports Bar.