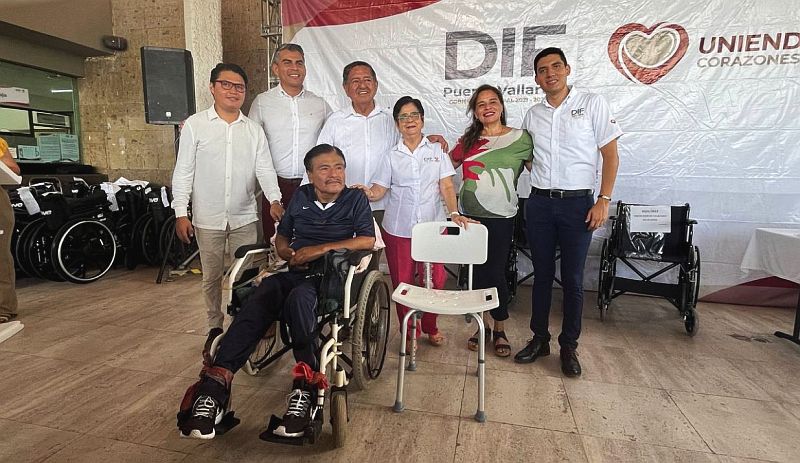 Puerto Vallarta, Jalisco, Mexico – The Municipal DIF System of Puerto Vallarta, led by María de Jesús López Delgado, has taken a significant step to improve the lives of people with mobility difficulties. Over 100 orthopedic devices were recently distributed through the Comprehensive Care Program for People with Disabilities (PAID).
Making Life Easier and Healthier
Recipients received various items like canes, crutches, shower chairs, walkers, and wheelchairs. These tools, along with resources for repairing orthopedic devices, totaled an investment of 164,000 pesos. The Alas de Águila Foundation played a vital role in making this possible through their collaboration.
Support from the Mayor, Profesor Luis Alberto Michel Rodríguez, underscored the importance of these aids in strengthening social connections and enhancing the lives of those benefitting. These devices won't just assist with mobility but will also encourage engagement within their daily surroundings, both at home and outside. President María de Jesús López highlighted the ongoing commitment of the Municipal DIF to provide essential services and support programs for vulnerable families in Puerto Vallarta.
Community Dedication and Inclusion
During a heartfelt ceremony held during Senior Citizens Week, Director Roberto Ramos Vázquez extended his appreciation to this segment of society. He thanked collaborators and specifically acknowledged the crucial role of the DIF president in the success of these efforts. The partnership with the Alas de Águila Foundation, headed by Eva Contreras, was also recognized for its contribution to this act of solidarity.
Sara Cardona, Director of the Alas de Águilas Foundation, expressed gratitude for the chance to collaborate through the DIF for the betterment of the community. She highlighted the generous donation from Villa Group and praised the transparent and effective management of resources by the DIF System. This transparent approach strengthens donor trust and commitment to supporting those in need.
This initiative showcases the meaningful impact that collaboration, compassion, and dedicated leadership can have on transforming lives within a community. By providing orthopedic aids, the Municipal DIF System and its partners have shown their unwavering dedication to improving the lives of people facing mobility challenges in Puerto Vallarta.