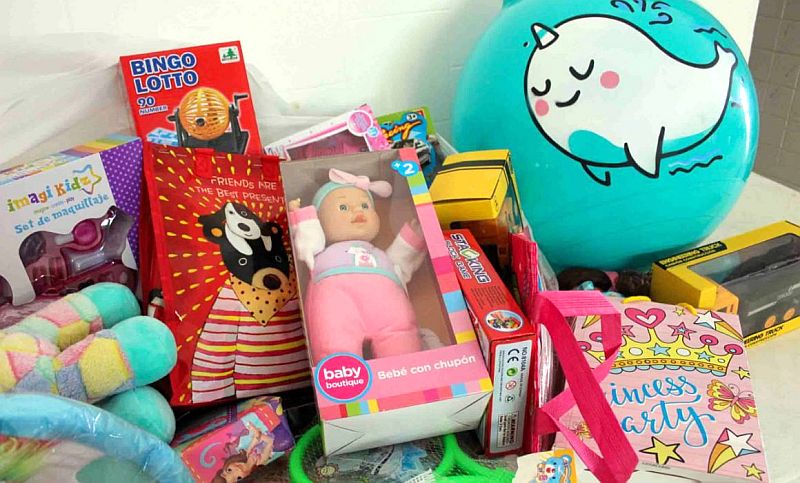 Puerto Vallarta, Mexico – In celebration of Children's Day on April 30, the Municipal DIF System, in coordination with the Government of Puerto Vallarta, will hold the "Carnival of Joy" at the La Lija sports unit, located in the Lomas del Coapinole neighborhood, starting at 4:00 p.m., so that Vallarta families can come together and enjoy various activities.
At a press conference, the director of the Municipal DIF System, Roberto Ramos Vázquez extended the invitation to all parents to bring their children to enjoy the free event and celebrate their special day.
The carnival will be held with the participation of the different areas of the Municipal DIF System, as well as public and private agencies, and government agencies.
With an expected attendance of about 4,500 people, all health protocols will be in place at the entrance of and within the carnival grounds, along with safety and emergency points with the collaboration of Public Safety, Civil Protection and Firefighters, an area in case of missing children, as well as hydration areas and access for people with disabilities.
Likewise, Roberto Ramos Vázquez reiterated that people or companies that wish to join in the toy collection can still participate by bringing a non-war toy that does not require batteries and is in good or new condition, to the DIF, located at Av. Paseo de las Palmas S/N, Colonia Barrio Santa Maria. The deadline for donations will be April 28.
He also thanked those who had already joined the celebration as sponsors of this event such as Telcel, UNE, Carnes Selectas, Grupo Mavy, Hyatt Ziva, Juntos x Pitillal AC, among others.
Source: NotiEspacioPV