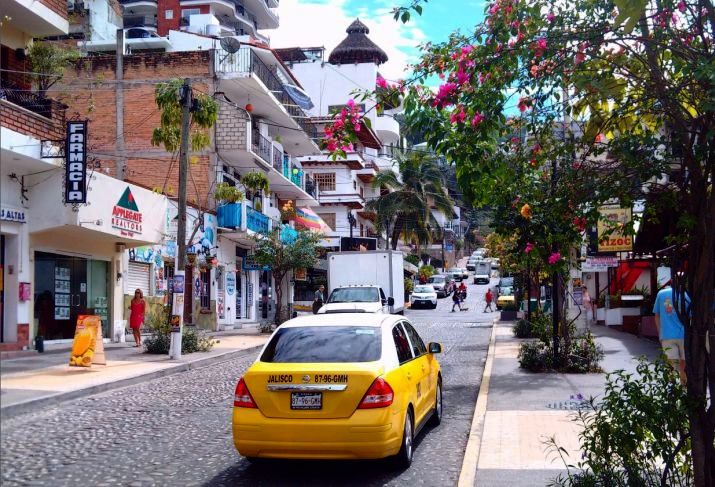 Puerto Vallarta, Mexico – With its picturesque streets, vibrant culture, and breathtaking views, the Puerto Vallarta Romantic Zone offers the quintessential Mexican vacation experience. This charming area, embraced by the shimmering waters of Banderas Bay and the verdant Sierra Madre Mountains, is a must-visit destination for people from all walks of life.
As you step into the Romantic Zone, you'll feel a totally different vibe than the downtown zone. It's charming and old-world with its narrow cobblestone streets and white stucco houses with red-tiled roofs that make it feel like a quaint Mexican pueblo, yet eclectic and vibrant with its colorful buildings, restaurants, bars and modern new condominium developments.
Food lovers will find themselves in culinary heaven in the Romantic Zone. The neighborhood boasts an array of restaurants offering both traditional Mexican dishes and international cuisine. Whether you're savoring freshly caught seafood, enjoying spicy street tacos, or indulging in gourmet dining, your taste buds are in for a treat.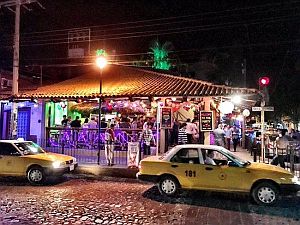 The same goes for nightlife. There's something for every taste in this part of Puerto Vallarta. The Romantic Zone is THE spot for enjoying a sunset cocktail at a quiet rooftop or beachfront lounge, dancing the night away at a lively bar or club, or catching a live music show or stage performance at the theaters and cabarets on this side of town.
Art enthusiasts will appreciate the area's thriving cultural scene. The Romantic Zone is home to numerous galleries and studios showcasing the works of local artists. The artistic spirit is alive on the streets as well, with vibrant murals adorning many buildings. If you're lucky, you might stumble upon a live musical or dance performance celebrating the region's rich heritage.
Beyond its cultural and culinary offerings, the Romantic Zone provides access to a diverse range of outdoor activities. Water sports enthusiasts can explore the hidden coves and crystal-clear waters, while hikers can tackle the lush jungle trails of the Sierra Madre mountains. The nearby Los Arcos National Marine Park is a snorkeler's paradise, teeming with marine life and vibrant coral reefs, and nature lovers will revel in the lush Vallarta Botanical Garden, just south of the Romantic Zone.
In short, Puerto Vallarta's Romantic Zone is a treasure trove of experiences waiting to be discovered. Whether you're celebrating love, exploring art and culture, or seeking outdoor adventures, this enchanting neighborhood offers a rich tapestry of experiences. Its timeless charm and captivating ambiance ensure that every visit leaves an indelible mark on your heart, making it a destination well worth exploring for travelers of all ages.