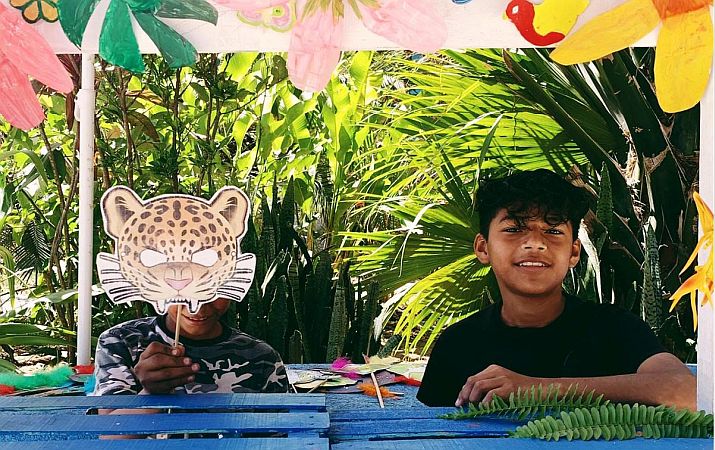 San Pancho, Nayarit, Mexico – Entreamigos began in 2006 on a kitchen table in the middle of a San Pancho street. Today, housed in a giant warehouse recognized as a model sustainable facility, it is an active community center with classes and workshops, a scholarship program, a bilingual library for children and adults, a computer center, an extensive recycling program, a gift store and the Recicla thrift shop. Here's the latest news from Entreamigos:
Entreamigos 6th Annual Environmental Fair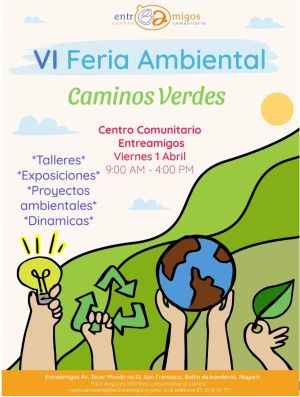 We are thrilled to announce our 6th Annual Environmental Fair, entitled Caminos Verdes (Green Paths). We believe that spreading awareness and knowledge on how to better care for our environment is of paramount importance in building a sustainable community. And we are so fortunate to be accompanied by more than 15 different organizations with environmental proposals who will be joining us in this fair at Entreamigos with creative activities for the whole family.
Included in these organizations is Entreamigos' own Eco-Design Center and Creative Women's Group who will be sharing fun upcycling crafts to make and take home. We can't wait to see you there…
Friday, April 1st
9:00 am – 4:00 pm
at Entreamigos
Week of Environmental Workshops
In the week leading up to the fair, we will have daily workshops for adults and children. Each day will have a different environmental theme: Upcycling, Bio-Construction, Nature and Waste Management.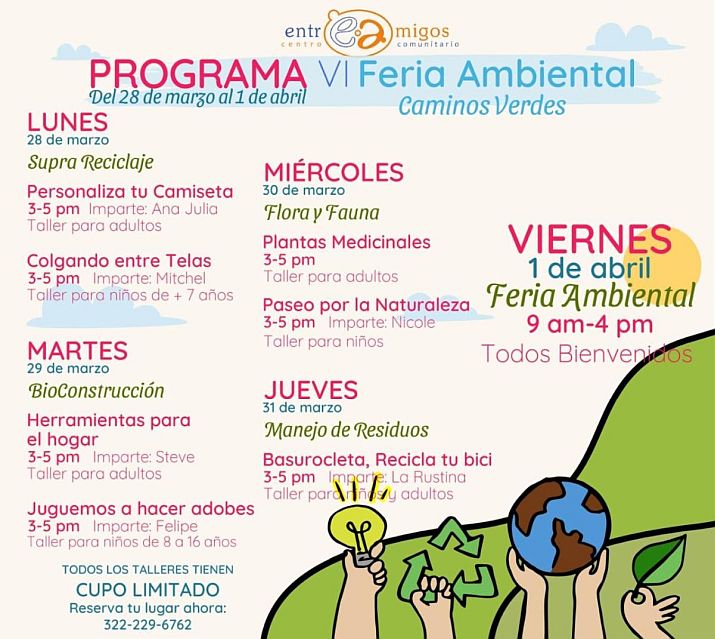 A huge THANK YOU to the volunteer teacher for sharing their time and knowledge with our community. You can reserve your spot in one or all of these classes by sending an email to info(at)entreamigos.org.mx. or a Whatsapp message to +52 322-229-6762.
Clothing Swap at Entreamigos
Another part of this week of focus on our environment is our clothing swap. By reusing and trading clothes that we no longer use, we avoid adding more trash to the landfill and we support a sustainable economy in our town. So, it's time to dig in your closet for those clothing items that are no longer being used in your home (children, women and men's items) and bring them into to exchange them for something new to you.
ALL ITEMS MUST BE CLEAN AND IN GOOD CONDITION.
Clothing will be received on Friday, April 25 from 11:00 am until 3:00 pm and the event will take place on Monday, March 28th at 5:00 pm.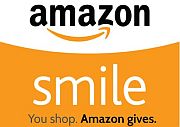 Don't Forget to Smile
As we continue to order products and groceries online, we wanted to remind everyone that an easy way to support Entreamigos is through Amazon Smile.
Simply go to smile.amazon.com and enter Entreamigos as your beneficiary organization, you can shop with your normal account and Entreamigos
receives .5% of the price of your purchase at no additional cost to you.
Support Entreamigos
If you would like support this important work, you can make a secure donation via credit card or PayPal, by clicking HERE.
Thank you for making a difference in the lives of the children and families of San Pancho!

Located at Av. Tercer Mundo No. 12 in San Francisco, Nayarit, Mexico, Entreamigos is an active community center whose primary focus is to increase educational opportunities for the children of San Pancho. To achieve these goals Entreamigos runs an art collective non-profit store, a library, a computer center and a collection of educational and community based workshops and initiatives. Entreamigos is entirely funded by donations and almost completely run by volunteers. To learn more about our programs and activities please visit entreamigos.org.mx.