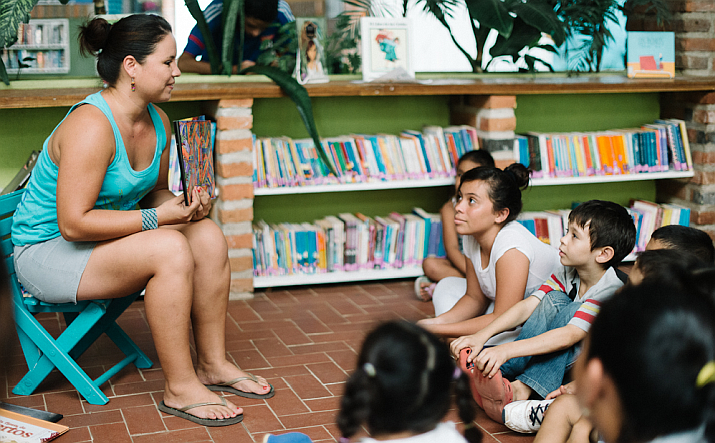 San Pancho, Nayarit, Mexico – Entreamigos began in 2006 on a kitchen table in the middle of a San Pancho street. Today, housed in a giant warehouse recognized as a model sustainable facility, it is an active community center with classes and workshops, a scholarship program, a bilingual library for children and adults, a computer center, an extensive recycling program, a gift store and the Recicla thrift shop.
Here's the latest news from Entreamigos:
Literary Week is Coming!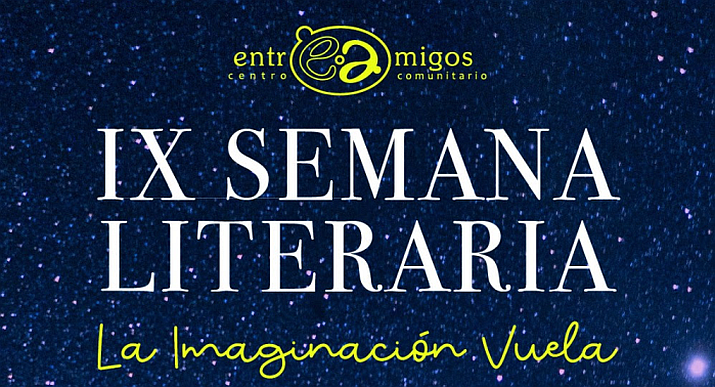 From May 29th – June 2nd, Entreamigos will host their 9th Annual Literary Week, "Imagination Takes Flight". Get ready for a week of storytelling, reading, illustrating, crafting, literary scavenger hunt, adult poetry night, and stories around the campfire. With a Harry Potter theme this year, it's going to be a magical week! We are so excited to showcase all of the activities we have in store. ALL events and workshops are free to everyone in our community. See you there!
Recycling in Numbers

Our recycling team has been very busy collecting, sorting, and shipping off glass, plastic, and cardboard to be recycled. After four months, we were able to collect 24.59 tons of glass and send it to Guadalajara for processing. We have also collected 1741.65 pounds of plastic, and 1984.16 pounds of cardboard, in just ONE month.
We could use your help to make this process flow better! PLEASE…break down your cardboard and squish your plastic. Every little but helps us be more efficient after we've collected recyclable from the bins around town. We really appreciate the community awareness around recycling! And a special thanks to Abraham for managing this important part of Entreamigos!
And, while you are doing your spring cleaning, we are happy to take any items that remain in good condition that you no longer want to keep. You can drop them to us in the container on the left as soon as you walk through the front door of the building. It's a nice way to continue the flow of recycling through reusing home goods, clothes, toys, games, etc. Thank you to those who have been donating through out the season!
EA in the Community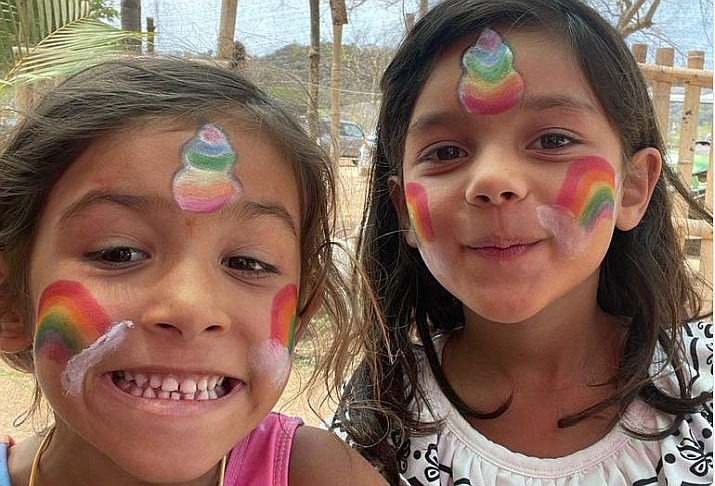 We aren't just a community center on Tercer Mundo… you can often find us out and about supporting community events. A couple of weeks ago we traveled to Sayulita to support an Earth Day community gathering with a beach clean up, live music, sound bath, and environmental education. We have also supported Children's Day celebrations in the Plaza del Sol and the Polo Club with face painting and facilitating fun games. What's cuter than kids with face paint? Nada!
Environmental Education Continues!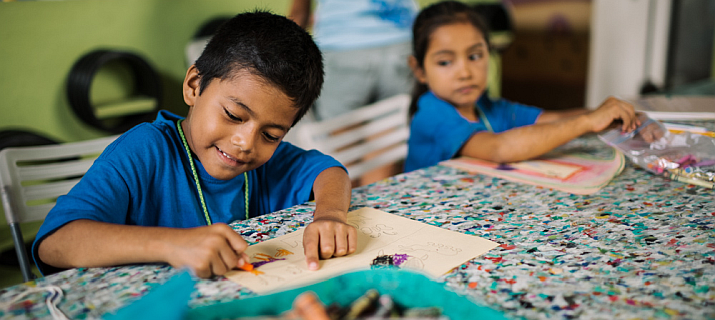 A very warm THANK YOU to Marjolaine for the environmental education classes she has been teaching at Entreamigos. She just finished her fourth class where they observed and listened to the local birds. Then the group discussed how we preserve their habitat and finished with drawing their favorite bird. What a fun, interactive, way for children to become more present to our beautiful bird community!
We Love Our Volunteers!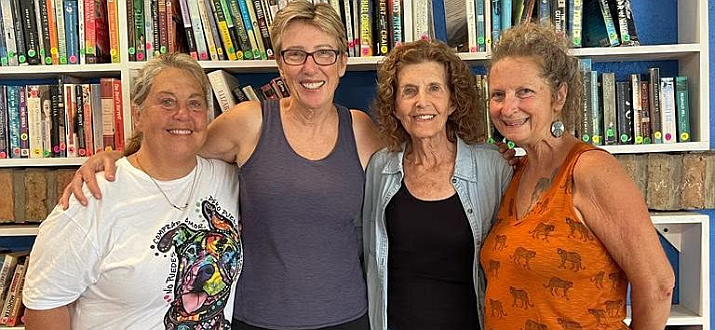 As we approach the end of the season with folks parting ways for rainy season, we say "see you later" to many of our amazing volunteers who will take off until the fall. One of the most amazing parts of Entreamigos is the special people who walk through our door and volunteer their time and expertise. We are beyond grateful to our volunteers who come in week after week to help.
This year we would like to send a special thank you to the ladies who organize, process, and clean the books in our English section every Friday. And also to those who help in recycling, and anywhere a helping hand is needed. Your support and love for Entreamigos are invaluable. Muchísimas gracias!
And we don't want to miss out on an opportunity to thank Lenora, who is so elusive that we have no photos of her. She has been coming to help every Saturday for 2 hours with our Young Female Entrepreneurs group. She shares her knowledge and business skills with the young women, and we are beyond grateful for all of the talent she brings to the group and her deep impact.
Support Entreamigos
If you would like support this important work, you can make a secure donation via credit card or PayPal, by clicking HERE.
Thank you for making a difference in the lives of the children and families of San Pancho!

Located at Av. Tercer Mundo No. 12 in San Francisco, Nayarit, Mexico, Entreamigos is an active community center whose primary focus is to increase educational opportunities for the children of San Pancho. To achieve these goals Entreamigos runs an art collective non-profit store, a library, a computer center and a collection of educational and community based workshops and initiatives. Entreamigos is entirely funded by donations and almost completely run by volunteers. To learn more about our programs and activities please visit entreamigos.org.mx.