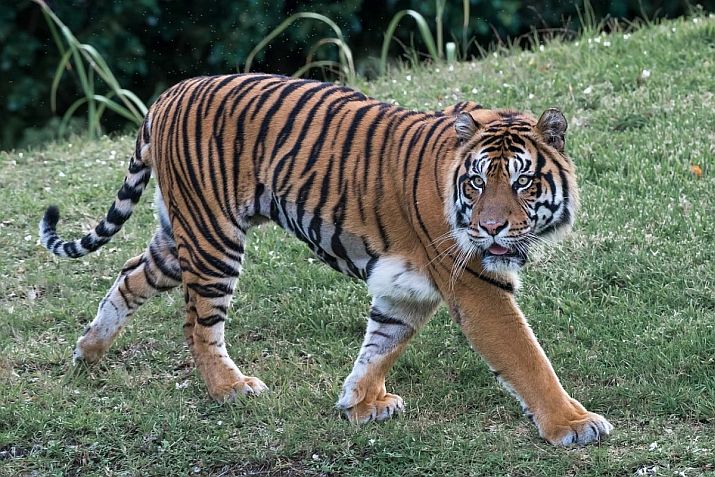 Tapalpa, Jalisco, Mexico – "Raise the window higher," said a man's voice over a shaky video filmed from a moving car as a Bengal tiger saunters into the frame. "No way, it's enormous," a woman replied in shock.
But rather than being filmed on safari in India, the video was shot Sunday in an area of rural Mexico as the escaped predator strolled casually along a country road. Cars lined up on the side of the pavement to gawk at the tiger, and videos and photos soon went viral across the country.
The incident took place in the western Mexican state of Jalisco, on a road that leads to the popular weekend destination town of Tapalpa. It was an especially busy Sunday during a long weekend to celebrate the anniversary of the Mexican Revolution.
The tiger was captured later that day by authorities from the Jalisco environment ministry, local media reported, but little information was given about how the animal, not native to the Americas, ended up roaming the forest road. One local reporter quoted Mexican authorities at the scene who said that it wasn't the first time the tiger escaped from its owners.
In May 2020, a Bengal tiger escaped from a private owner on the outskirts of Guadalajara, the state capital of Jalisco. Four months later, a woman was photographed walking a baby tiger on a leash in a shopping mall in Mexico City.