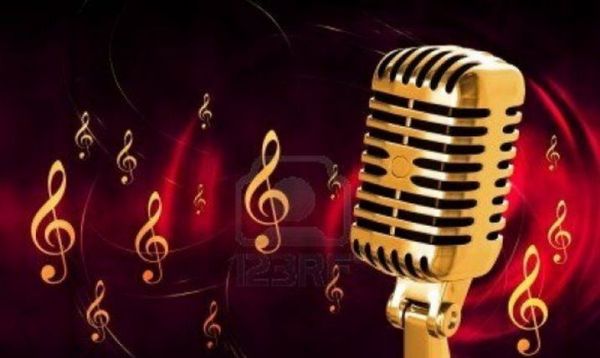 Puerto Vallarta, Mexico – Karaoke: Sober enough to sing. Drunk enough to do it. Its a fine line… Join hosts Fast Eddie and Catherine Beeghly every Saturday night from 8:30 pm until 12:00 am for a fun-filled night of Karaoke at Nacho Daddy Mex Tex Restaurant and Bar.
This is your chance to sing a song, play the fool, have some laughs, and hear some local talent in the air-conditioned comfort of Puerto Vallarta's only Real Texas Music Hall. Non-singers are encouraged to join the "Rubber Band" of air instruments. Accessories provided include: rock star sunglasses, wigs, sombreros, masks, and tambourines.
Nacho Daddy is known for being a surefire place to let loose with your gang – or, pull up a bar stool, strike up a conversation, and make some interesting new friends. Plus, with $30 peso beers and $50 peso Margaritas, and Nacho Daddy's reasonably priced menu featuring tasty "Mex-Tex" dishes and North American favorites, it's a great place to spend a Saturday night in Puerto Vallarta – without breaking your wallet! So come out to Nacho Daddy, where you can take the stage, be a star, and behold the legends, at Fast Eddie's Karaoke Party. No cover.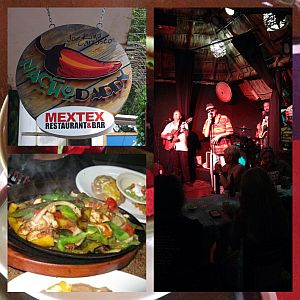 So Much Going On at Nacho Daddy
• Swing by and check out the specials board, to find out what's happening on any given day at Nacho Daddy. A different lunch special is served daily from 11 am to 3 pm, and Happy Hour happens every day from 4:00 to 6:00 pm.
• Happy Hour Trivia: Calling all Know-It-Alls! Come to Nacho Daddy on Mondays from 5:00 to 7:30 pm for your chance to prove that you REALLY DO know it all!
• Vallarta Charity Bingo is played every other Wednesday at 4:00 pm to raise money for two Puerto Vallarta non-profit organizations: Pasitos de Luz & Colina Spay & Neuter Clinic.
• The upstairs of Nacho Daddy features live music for dancing, with no cover charge, most nights of the week starting at 8:30 pm.
For more information and live entertainment updates, Click HERE or become a fan of Nacho Daddy on their Facebook Page.
Nacho Daddy Mexico is the premier sports bar and restaurant in Puerto Vallarta. Open daily from 11 am to 12 am for lunch, dinner, live music (with no cover charge!) and lots of fun, this popular south side hangout is located at Basilio Badillo #287, only two blocks off the beach in the heart of the Romantic Zone. Credit cards accepted. For more information, visit NachoDaddyPV.com or become a fan on their Facebook Page for promotions, daily specials and more.

Click HERE to learn more about Nacho Daddy Mexico Restaurant & Sports Bar.