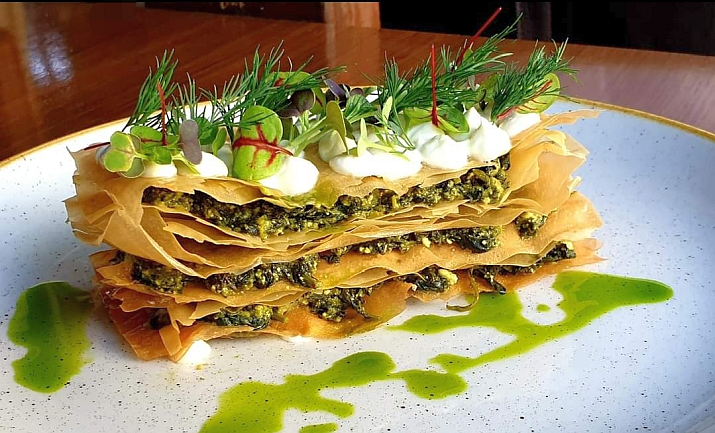 Puerto Vallarta, Mexico – Culinary greats from all over the world descend on Puerto Vallarta, Mexico in November. The 27th Annual Festival Gourmet takes place 10 to 20 November 2022 at over 25 area restaurants, including Kaiser Maximilian at Olas Altas #38B in Zona Romantica.
They are featuring Executive Chef Tsorvas Ierotheos from restaurant Mikelatos in Skala, on the island of Kefalonia in Greece, which is a popular port for cruise ships. It is the oldest established restaurant in that town.
Mikelatos is a family business led by patriarch Nikos, who left the island in the 1950s to work as a cook on Norwegian ships. He and his wife Reggina then traveled all over the world, sampling food and collecting recipes. He founded Mikelatos in the early 1990s.
They specialize in authentic Greek food, of course, Scandinavian dishes and seafood. All are homemade recipes, developed and refined over decades. Executive Chef Tsorvas has added his special touches to their offerings and has created many of his own.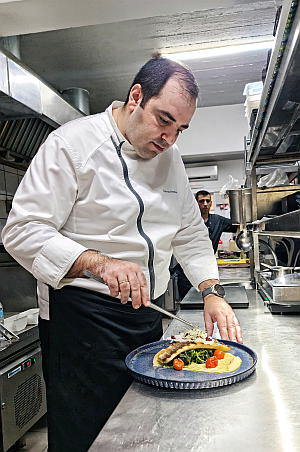 "My interest in cooking started when I was about 15 years old. My mother loved cooking and I liked being in the kitchen," says Tsorvas, "I learned many basics from her." He went on to study the culinary arts after high school in 2004 at the famous culinary school, Le Monde in Athens. He also received a special certification as a pastry chef.
Tsorvas worked for eight years as head chef at the Agora restaurant in Athens. During that time it received five yearly awards for best restaurant. He has also been working as a consulting chef for the restaurant Nice To Meet You on the island of Paros in Greece. In his spare time he sometimes works as a private chef for VIPs.
"My inspiration is the traditional recipes of Greece," says Tsorvas, "I always try to find a way to elevate them for better taste and presentation." He says cooking gives him pleasure because it's something creative and it's nice to see people around you happy from your food.
He met Andreas Rupprechter, owner of Kaiser Maximilian, when Andreas went to dinner at restaurant Mikelatos while on vacation. They started chatting and now Tsorvas is making his first trip to Mexico. Tsorvas likes the fact that the festival goes on for over a week and it gives the chefs time to develop recipes, soak up the atmosphere and learn something new.
"I am looking forward to the Festival Gourmet," says Tsorvas, "I will be able to share my special recipes for Greek and Mediterranean cuisine with a new audience."
Don't forget to make your reservations for Tuesday 15 November 2022, at 8:00 pm, which is the incredible chef's table. It is a six-course dinner with wine pairings at the restaurant and the cost is $2100 pesos per person. This event is usually sold out, so make your reservations today, 322-223-0760. Reminder: there is only one sitting for the chef's table.
If you cannot attend Festival Gourmet, Kaiser Maximilian will be featuring Tsorvas's special Mediterranean menu items and Greek specialties through December 14, 2022. A tasty addition to the Austrian restaurant's regular a la carte menu.

Open Monday-Saturday from 8 am to 11 pm for breakfast, lunch and dinner, Kaiser Maximilian Restaurant & Cafe is located at Olas Altas #38B in the Zona Romántica of Puerto Vallarta. For reservations call (322) 223-0760 or visit KaiserMaximilian.com