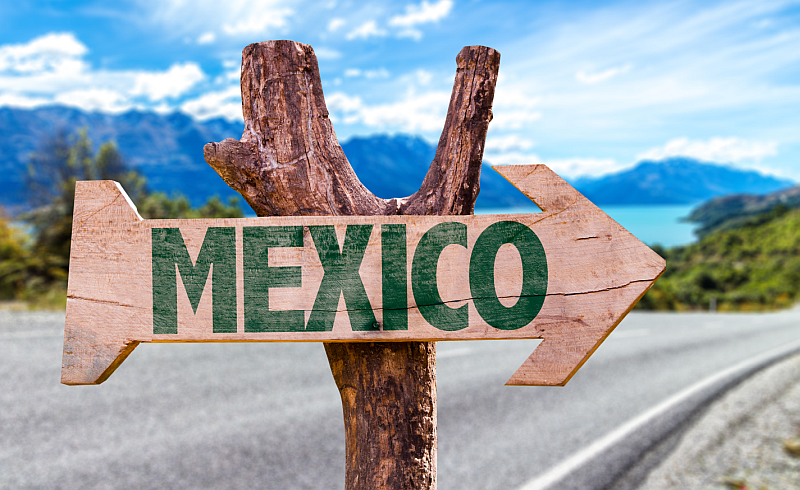 Puerto Vallarta, Mexico – Moving to a foreign country such as Mexico can be thrilling but overwhelming, requiring you to pack up your belongings and relocate. While others have succeeded in doing it, you may feel unsure and unfamiliar with the process. You may be wondering what items to bring or leave, as well as what aspects you may be overlooking. This transition raises countless inquiries, and perhaps a few sleepless nights.
To make this life-changing move less stressful, here are five insider tips from someone who's gone through the same process: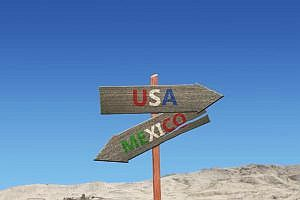 DRIVING TO MEXICO
It is important to thoroughly plan your Mexico driving trip, especially if it is your first time. Use Google Maps to find the best route to your new home and print the directions as a backup. Don't rely solely on your car or phone's GPS system. To ensure safety, take the toll highways instead of the regular highways. Carry enough pesos to pay for tolls as not all booths accept credit cards. Keep bottled water, snacks, and toilet paper in the car in case of emergencies. Conceal your valuables in the trunk and remain calm if pulled over by authorities. Split long drives into multiple days and avoid night driving for safety.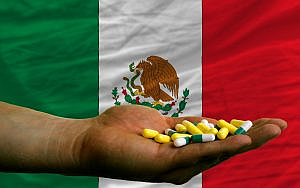 PHARMACEUTICALS/MEDICINE
Before moving to a new location, it's important to check if your medication is accessible there, including in Mexico where brand names may differ from those in your home country. Learning the generic or INN names of your medication is crucial, as it offers a standardized name for the active ingredients of a drug. Verify if your medicine is available in Mexico using the INN name, and if not, explore options such as having it shipped or finding an alternative drug with your doctor's guidance.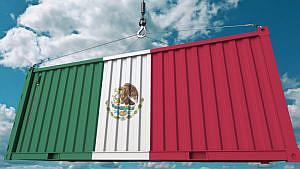 SHIPPING YOUR FURNITURE
Bringing your furniture to Mexico is not recommended due to the tedious process of sorting, packing, and completing legal requirements, which can also be financially burdensome. In some cases, the cost of shipping may exceed the value of your furniture. Additionally, if you are moving to a location with a different climate, your furniture may not last, such as leather furniture in a tropical climate. It is also worth noting that Mexico has many excellent furniture stores, including the option for custom-made pieces at a more affordable price than in North America.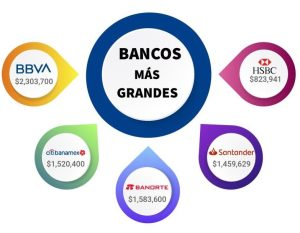 BANKING IN MEXICO
In Mexico, some banks that operate under different names or are affiliated with banks in the US and Canada offer enticing benefits such as free ATM withdrawals and wire transfers, as well as favorable currency exchange rates. Citibank is known as Banamex in Mexico, while Bank of America is associated with Santander Bank, and HSBC and Scotiabank also offer services in Mexico. Although credit cards are not always accepted at smaller businesses, Mastercard and Visa are the preferred options due to their lower rates than American Express. For those planning to live in Mexico long-term, opening a bank account with a cross-border bank may offer valuable advantages.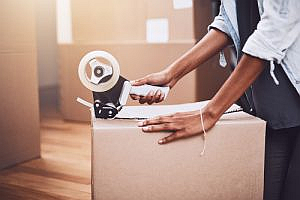 GET A HEAD START!
Moving to another country is a significant undertaking that requires careful planning and organization. It's not a simple task like rearranging furniture. Procrastinating and assuming you can handle everything at the last minute is not a wise approach. When I decided to move to Mexico, I committed to a move-out date six months in advance. During this time, I reviewed my finances and made it my goal to be debt-free by the move-out date.
To achieve this, I had yard sales, sold items online, reduced expenses and made larger credit card payments. I also researched banking options and wire transfers to Mexico. After the yard sales, I offered the remaining items to friends and family. The excess amount was given to various charities, and anything that remained was discarded.
Before my two-day road trip from Los Angeles to Puerto Vallarta in 2003, I ensured that my passport and driver's license were valid, visited AAA for a printed TripTik map (since GPS and smartphones were not yet available), exchanged some dollars for pesos, obtained a temporary car importation sticker, and informed my landlord. I only brought my clothes, CDs, DVDs, and players with me. If I had waited until closer to my move date to handle these tasks, it would have been a disaster.
If you want a smooth transition to your new home country, it is crucial to be proactive and do everything in advance. Moving to Mexico is not just changing apartments or moving across the street. Although distractions in life are inevitable, if you truly want to transform your life, you must eliminate anything that is hindering you and concentrate on your ultimate objective. To achieve this, start planning ahead and you will be grateful in the end. There's a lot to be done, but it's doable.
About Taniel Chemsian:
Taniel Chemsian is one of the top real estate sales agents in Puerto Vallarta, Mexico. He moved to Puerto Vallarta from Los Angeles in 2003, became a real estate agent in 2006 and has never looked back. He has sold hundreds of homes in the region over the last 17 years, and is often seen on House Hunters International (HGTV). He has been featured more than any other agent in North America on the series. Puerto Vallarta is second only to Paris for the most HHI episodes filmed in any one city. For more information, visit his website, his Facebook page, or contact him at taniel(at)tanielchemsian.com.