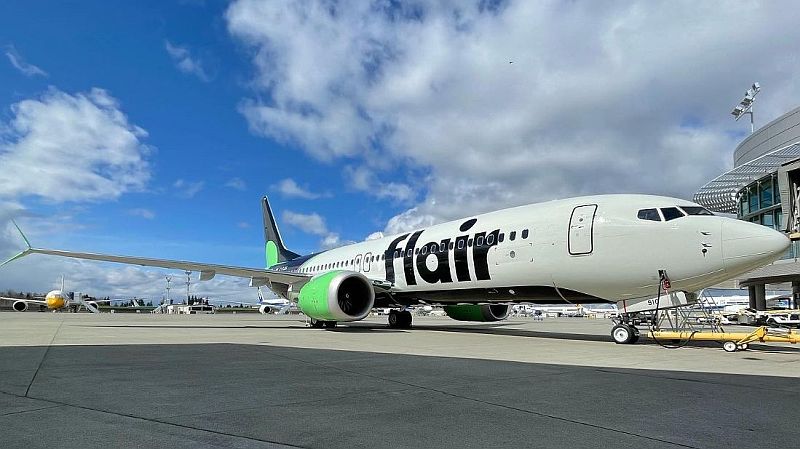 Puerto Vallarta, Mexico – The interest of international markets in traveling to Puerto Vallarta continues to grow, this time with the announcement of the arrival of Flair Airlines for the next fall-winter season, with important air routes from the Canadian cities of Edmonton and Vancouver.
Both routes will begin in the first week of November, coinciding with the increase in demand from Canadian tourists seeking to vacation during the winter season.
Canadian travelers will have one more option to travel to this sun and beach tourist destination thanks to this well-known low-cost Canadian airline, which will have two weekly frequencies on Wednesdays and Saturdays from the city of Edmonton starting on November 3 and a frequency on Saturdays from Vancouver from the 05 of the same month, to the Puerto Vallarta International Airport, which represents around 2,268 seats per month for the region.
Flair Airlines is Canada's leading low-cost airline with a green focus, with a mission to provide affordable air travel that connects with travelers and the experiences they love.
"We are here to offer accessible options for Canadians, so the growth of our network in Mexico is an exciting step forward as we continue our international expansion, partnering with Puerto Vallarta International Airport to offer a sunny destination is very important to our passengers, as we know it will be a warm place this winter, with temperatures averaging 30 degrees," said Stephen Jones, CEO of Flair Airlines.
According to Cirium data, during the first quarter of 2022, Puerto Vallarta (PVR) was the third most important route between Canada and Mexico.
During this period Air Canada, Air Canada Rouge, Air Transat, Sunwing Airlines, WestJet and Swoop operated flights from Abbotsford, Calgary, Comox, Edmonton, Kelowna, Hamilton, Quebec, Montreal, Ottawa, Regina, Saskatoon, Toronto, Vancouver and Winnipeg.
According to Mexico's Federal Civil Aviation Agency (AFAC), Calgary is the main destination with 44,489 travelers transported in the first quarter of 2022, followed by Vancouver with 29,661 passengers and Toronto closes the podium with 18,041 customers.
In total, Puerto Vallarta received 165,832 passengers from Canadian destinations, representing 17% of the Mexican airport's international offer. The United States, with 815,848 travelers, represents the main movement of foreign travelers in the terminal. The United Kingdom, with the entry of TUI Airways, moved 14,450 tourists from Manchester (MAN) and London (LGW).