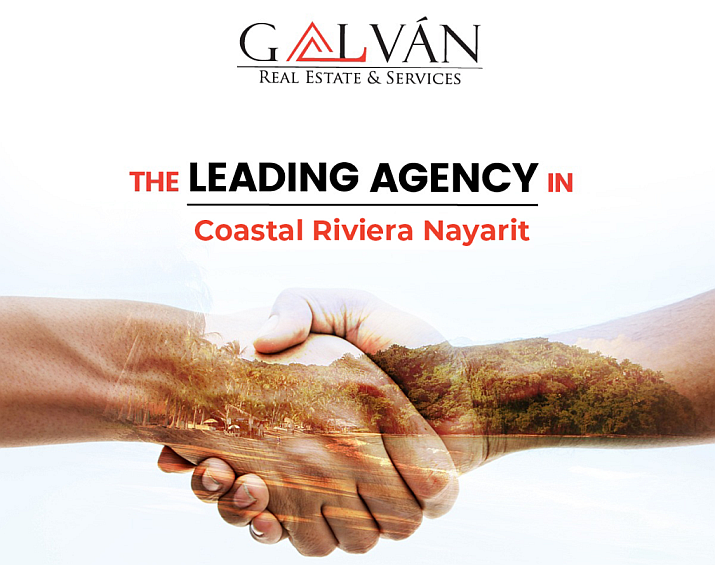 Lo de Marcos, Nayarit, Mexico – Galvan Real Estate and Services has been a fixture in Lo de Marcos and Coastal Riviera Nayarit for almost 9 years. Now, to keep up with the rapid pace of the real estate and rental needs in the larger community, Broker/Owner Armando Contreras has decided to open a regional office to serve the Jaltemba Bay area.
"We are pleased to welcome you to our office that is ready to serve all of the real estate and rental needs within the Jaltemba Bay Communities," stated Armando.
The office, located right off the highway next to the Ener Gas Station and Oxxo store with easy access and parking, will be open Monday through Friday from 9-6, Saturday from 9-2 and Sunday by appointment. As a regional office, the Jaltemba Bay location will offer Property Management, Rentals and Real Estate Sales for the area.
Managed by Zach Whipple, a resident of Mexico via Victoria B.C., and supported by La Peñita local, Karina Plascencia Garza, visitors to this office will be treated well by this talented and professional duo.
Zach is seeking to expand his team and has several positions open, so give him a call at 322-690-6258 or stop in at the office.
To learn more about Zach before meeting him in person, you can read his Bio HERE.
To learn more about Karina, click HERE.
The Jaltemba Bay office will follow along with Galvan's established Social Responsibility statement which in part is as follows:
Our commitment is to:
• Always hire locally
• Offer a higher level of pay so that the locals stay local and don't see the need to leave our Pueblos in search of a living wage.
• Adhere to ethical labor practices
• Re-invest financially in our communities
• Donate monies to community development projects
To read the entire statement, click HERE.
If you are looking to buy, sell or rent in The Jaltemba Bay area, Galvan Real Estate and Services is pleased to be your #1 choice. Armando urges you to take the time, stop in, and see what's cooking in their newest office.