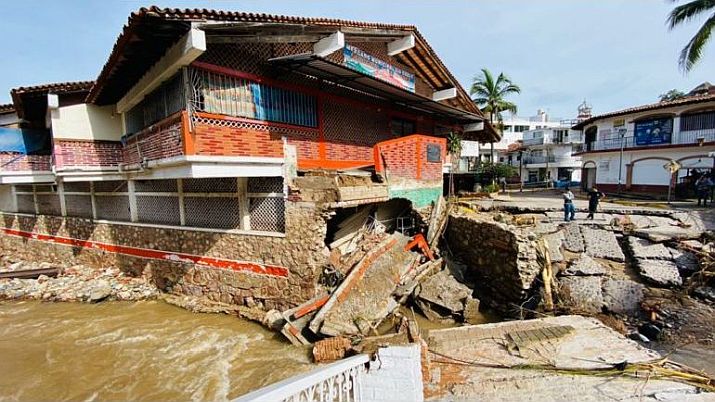 Puerto Vallarta, Mexico – The Municipal Market vendors that were affected by the flooding of the Cuale River, due to Hurricane Nora, may temporarily relocate to Parque Hidalgo while repairs are being made to the building, which authorities say did not suffer structural damage, and therefore will not be demolished.
Once the structural studies were concluded, authorities reported that the foundations of the market were not damaged, but it would take about three weeks to rehabilitate the building, including much-needed improvements to the electrical system, and to reinforce the retaining wall that separates the market from the river.
The Municipal Administrator of Markets, Josefina Ibarría Macedo, explained that during the approximately three weeks it will take the Secretariat of Infrastructure and Public Works to repair the damages, market vendors will be allowed to sell their wares on the Hidalgo park esplanade.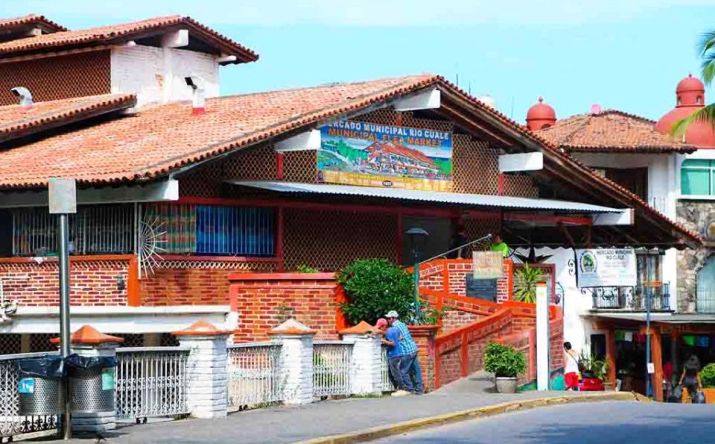 Though some vendors have decided to temporarily relocate to Parque Hidalgo while repairs are being made to the Mercado del Cuale, others stated that they prefer to wait until the market, which has been operating for almost 82 years, reopens for business.
During a Wednesday morning meeting, the Municipal Market vendors were told that they will have to prove that they are registered with the SAT (Mexico's version of the IRS), and produce receipts for the merchandise that they report as lost, as well as an inventory of the infrastructure and furniture that were damaged by the raging river flood, in order to access the economic support that the state government has set aside for them.
For many of the vendors that have been out of business for the last two weeks, this means that there will be no government support for lost income, nor reimbursement for lost merchandise.
So, if you are in the downtown area, be sure to stop by Parque Hidalgo and support not only the market vendors, who are a vital part of Puerto Vallarta tradition and culture, but also contribute to the local economy.
Sources: Contralinea • Vallarta Independiente