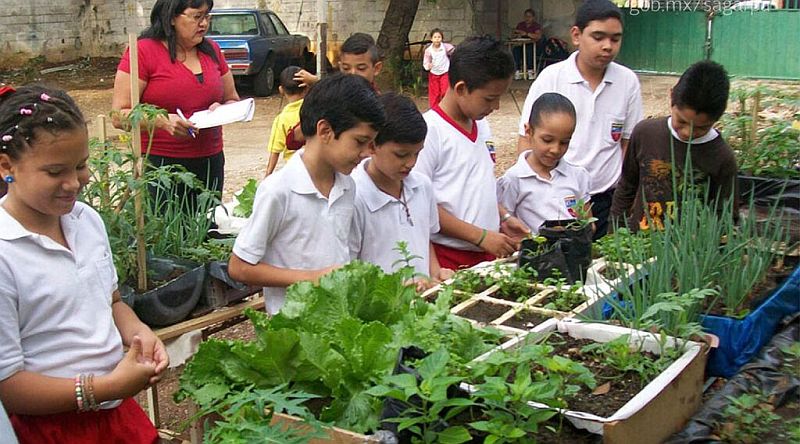 Puerto Vallarta, Mexico – In an effort to encourage environmental awareness and sustainable practices in Puerto Vallarta's schools, the Municipal Building Commission of Education, Innovation, Science and Technology has launched a pilot project known as 'Productive Schools: School Gardens.' This initiative aims to create school gardens, nurture sprouts, and educate students about medicinal plants.
The ambitious project involves setting up designated spaces for planting various vegetable and medicinal seeds in seven schools spanning all educational levels, from preschool to high school. These schools have been chosen to launch this eco-friendly initiative. Alongside creating these gardens, the project includes informative sessions for students to learn about these practices, with the hope that they will apply these principles at home.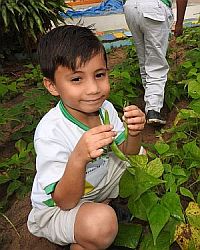 CECyTEJ 07, one of the seven participating campuses, recently received support from the Puerto Vallarta municipal government. They provided the necessary soil and approximately 400 diverse seeds, enabling students to learn the entire organic food production process. Students gained insights into planting, nurturing, harvesting, and even preparing the products they cultivated, thanks to the guidance of chemical engineer and environmentalist Gabriel Mondragón Cuevas, who gave a talk on the advantages of medicinal plants and sustainable practices.
School gardens, once common in Mexico's public schools, have gradually disappeared due to urbanization and changing educational methods. These green spaces, often part of extracurricular activities, used to be vital for environmental education. However, modernization has led to a scarcity of green areas in schools. As a result, this valuable tradition has waned, along with its associated benefits.
Recognizing the global importance of environmental education and sustainability, Puerto Vallarta is revitalizing these practices from a local perspective. This initiative aligns with international agendas and agreements, and even Mexico's New Mexican School curriculum emphasizes these subjects as a fundamental component of Community Projects.
The 'Productive Schools: School Gardens' project aims to work closely with educational institutions to address nutritional gaps in households, revive traditional medicinal practices, nurture environmental stewardship, and instill a sense of responsibility among students.
By reintroducing school gardens and sustainable practices, Puerto Vallarta is cultivating a more environmentally conscious and responsible generation. This green initiative not only benefits students but also contributes to a healthier and more eco-friendly community.