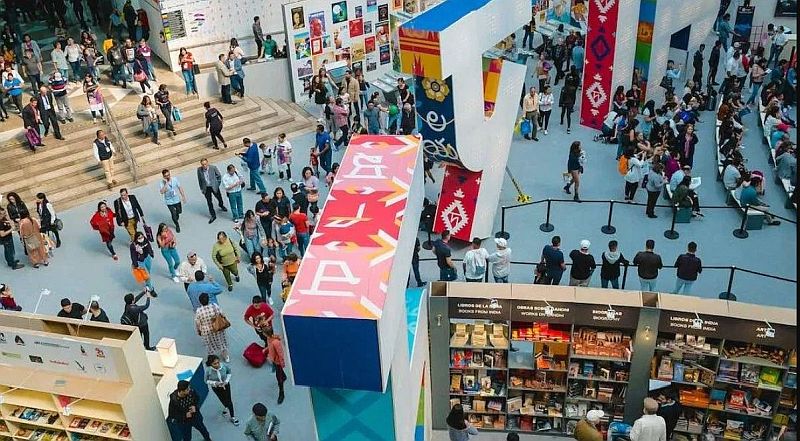 Guadalajara, Jalisco, Mexico – The 37th edition of the most important publishing gathering in Ibero-America, the Guadalajara International Book Fair, (better known as the 'FIL' from its Spanish name: Feria Internacional del Libro de Guadalajara), is set to take place at Expo Guadalajara, November 25 through December 3, 2023.
More than just a book fair, the FIL is also an amazing cultural festival. Created 37 years ago by the University of Guadalajara, the Fair is aimed at professionals and the general public alike, a characteristic that sets it apart from other book fairs around the globe.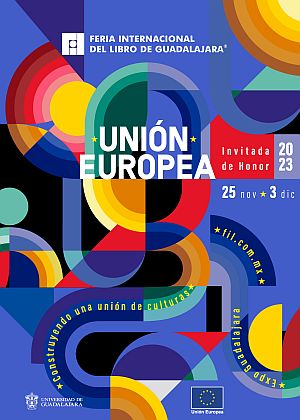 For nine days, the book industry makes Guadalajara its beating heart; people willingly stand in long lines to listen to their favorite authors; and the whole city is filled with the music, arts, cinema and theater from the featured Guest of Honor, which this year is the European Union.
For this year's edition, FIL's program will include more than 3,000 activities, featuring the participation of 650 authors from 49 countries and academic discussions of the most relevant current events and literary activities for children and adults.
FIL Kids, the favorite pavilion of the Guadalajara International Book Fair dedicated to the formation of readers, this year will be transformed into a time capsule, where children (digital natives) will interact with objects from the past using their senses, which will lead them to discover new forms of play and recognize themselves as storytellers. With around 1,500 sessions of 17 workshops that promote reading and creative writing and 79 performances by 28 companies from Mexico, Argentina, Spain, Austria, Portugal, France, Brazil and Chile, as well as 36 sessions of spontaneous workshops, children who visit will be invited to become "Retronauts of the future".
Musicians and artists will also be part of the extensive program that includes musical and dance performances, a European film festival, various visual arts exhibitions, as well as a gastronomic program. The nine nights of the FIL Forum will feature a program characterized by the multiplicity of regions and countries present, the diversity of artistic expressions, co-creation and dialogue between cultures. Highlights include the participation of the European Union Youth Orchestra, the European Jazz Festival, the Balkan Adriatic Festival, a Nordic evening, contemporary dance with Sasha Waltz, electronic music, rap and a Spain-Mexico festival.
With business as one of its main goals, it is also a cultural festival in which literature plays a major role including a program where authors from all continents and languages participate, a forum for the academic discussion of the major issues of our time, and a number of author awards and tributes.
Also of significance is the presence of the many literary professionals at the fair. This year an estimated 18,000 specialists are expected to attend including librarians, booksellers, distributors, publishers, proofreaders, translators, illustrators, and agents.
To learn more about the 37th Guadalajara International Book Fair, visit the official website.