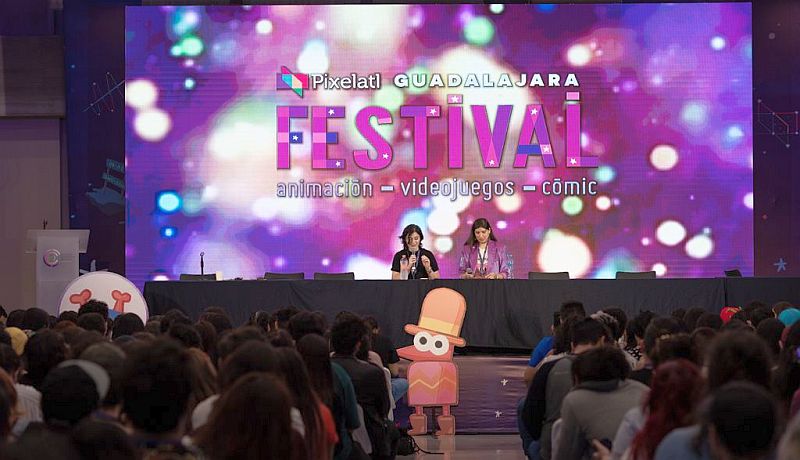 Guadalajara, Jalisco, Mexico – The renowned Pixelatl Festival has announced its eagerly anticipated 2023 edition, marking its twelfth installment as the continent's premier event celebrating comics, animation, and video games. Set to take place from September 5 to 9 in Guadalajara, Mexico, this year's festival promises an array of extraordinary experiences for attendees and enthusiasts within the realms of the creative "orange economies."
The festival's director, José Iñesta, expressed his enthusiasm for the upcoming event, which will be the second time it's been held in Guadalajara. The five-day extravaganza will feature a plethora of activities including workshops, master classes, mentoring sessions, screenings, and keynote speeches, all designed to facilitate skill enhancement and networking opportunities.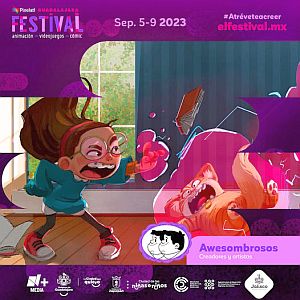 A distinguished ensemble of artists, illustrators, studios, producers, writers, animators, and industry experts from across the global comic, animation, and video game sectors will convene at Pixelatl. Notable guests include international figures like Tristán Óliver, photographer for acclaimed Wes Anderson films like The French Dispatch, Fantastic Mr. Fox, and Isle of Dogs, and Liz Marshall, Vice President of Production at Warner Bros. Animation, who attends the festival to connect with Mexican and Latin American studios and artists gaining international recognition.
The lineup continues with luminaries such as Alberto Vázquez, known for bringing his incredible graphic novels and characters to the big screen in indie hits like Psiconautas and Unicorn Wars, and Alonso Ramírez Ramos, a Mexican animator honored with Annie and Emmy awards for his contributions to Disney and the Steven Universe movie.
The festival also boasts executives from industry giants like Disney, Sony, Nickelodeon, and Cartoon Network, along with directors and artists representing diverse nations. Attendees will have the opportunity to explore recruitment initiatives offered by prominent companies including Netflix, Bento Box, Sesame Workshop, and Titmouse.
The event will also showcase an Art Fair, a Mexican video game showroom, an Artist Alley, and a GIF museum, in addition to previewing upcoming animated films such as Aztec Batman and Frankelda and the Prince of Scares.
There will also be screenings of outstanding animated shorts from around the world, as well as a historical retrospective of Mexican Animation from 1935 to 2022.
In the words of José Iñesta, "The 2023 Pixelatl Festival promises to be an event of utmost importance for the orange industries and all involved." With its dynamic blend of learning, networking, and creative exploration, the festival is set to draw in over 3,500 professionals, students, and executives from Latin America, solidifying its status as a cornerstone event in the global creative landscape.
For more information about Pixelatl 2023, visit the festival's website of Facebook page.