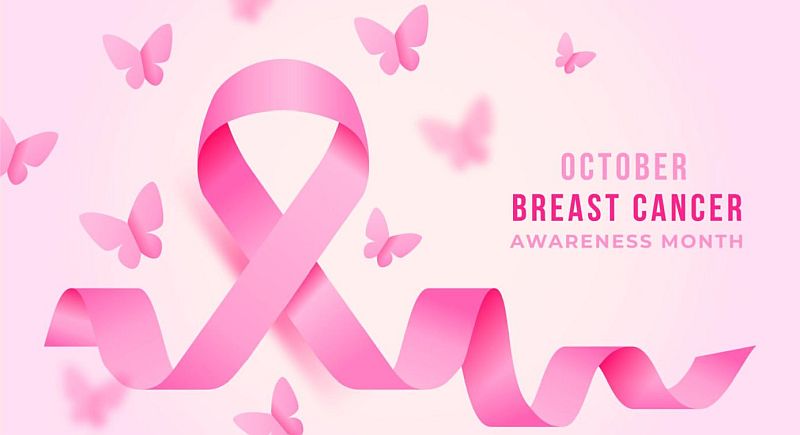 Puerto Vallarta, Mexico – We hope that you have had a very happy and healthy summer, wherever you were. If you stayed in the Vallarta area, you know it was brutally hot. The gorgeous weather is just around the corner, as are our returning snowbirds. Welcome back. We have a lot of things going on this month, so let's get into it.
MEN'S AND WOMEN'S CHECK-UPS
Our complete physicals for both men and women have become extremely popular. So popular that other places are attempting to copy. That's the highest form of flattery I believe. I have been able to permanently lower the price from 6,000 pesos to 5,850 pesos, still offering the exact items as before. These include a follow up consult with a good, bilingual physician. This is a good way to establish with a local GP if you need to do that. Information: pamela(at)healthcareresourcepv.com.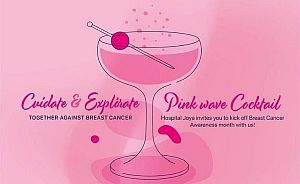 PINK COCKTAIL
Hospital Joya
Friday October 6, 2023
Doors open at 6:00 pm
Save the date! We are very proud of our Pink Cocktail event. This is all about raising awareness for breast cancer. We honor our breast cancer survivors, and remember those we have lost.
Nibbles, pink lemonade, wine, raffle prizes galore! I am always so proud to have so many Mexican women attend along with the gringas each year. (And of course men too!) A couple of hours of socializing, a lot of pink. The lobby of the hospital is transformed to a sort of a "pink lounge'. There are SO many new folks in the area and we do hope you will attend! No charge. Wear some pink if you can. Questions, comments? Let me know.
MEDICAL SERVICES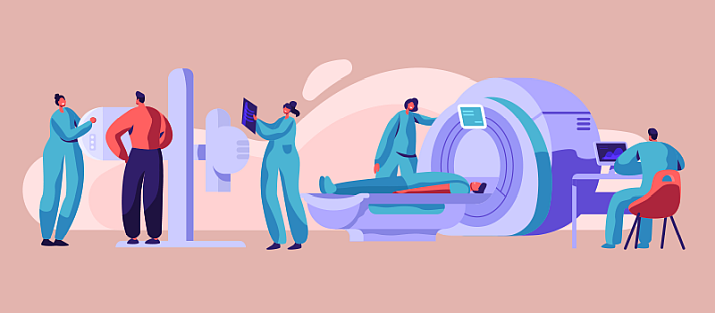 MRI, CT Scan, X-rays, Lab services, consults of all types – this is what we do. Looking for a medication? Need a urologist? The list is endless and all that it takes is an email.
Want your eyelids done? I have a specialist.
Do you need a bone scan? I have that information.
Do you have urinary incontinence? We have specialists.
Cataracts? I have a couple of great ones.
Endocrinologist? Fantastic new one in the area.
Stem cell treatment for various issues and rejuvenation? We have a new clinic in the area.
Botox? Fillers? Plastic surgery? All available.
Obviously the list could go on and on for pages. I think you get the idea.
SPECIAL LAB PACKAGES
I now have discounted lab packages for the winter months:
Female Hormone Package: 1,360 pesos
Male Hormone Package: 1,496 pesos
Thyroid Profile: 741 pesos
These are only with an order by myself with a specific code. Let me know.
WALK-IN CLINICS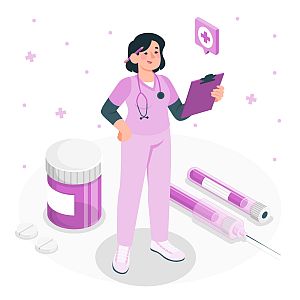 Grupo Joya has two walk-in clinics available Monday through Saturday.
Consult: 700 pesos
English speaking physicians on duty.
Locations:
Southside Vallarta: Medical Care by Hospital Joya
V. Carranza 268, downstairs from The Lofts.
Lab available.
Dr. Jorge Contreras
Monday through Saturday
8:00 am until 4:00 pm
Hotel-Marina Area: Medical Care by Hospital Joya
Dr. Aldo Lomeli
Inside Puerto Magico, where the cruise ships dock.
Monday through Saturday
9:00 am until 5:00 pm
And by the way, if you have not yet visited Puerto Magico, do so! It is a wonderful place to have a stroll. Shops, food and from what I understand very soon, a butterfly sanctuary and aquarium.
STUFF…
Still undergoing renovation but we hope to be opening within the next couple of months. A huge plus for people in the far northern bay area.
Do you live in a large condo complex? Do you have a group of friends that meet weekly or monthly? This is the time that I begin scheduling informal presentations on anything healthcare related and I really enjoy doing this. I just request that we schedule soon for this high season.
PLEASE do not wait until you are here and have a medical emergency to wish you had insurance coverage, an emergency plan. For any information, questions please send them to me.
CLINICS
If you would like to participate in any of our clinics, please email me with name, preferred time and which clinic. You will receive an email with all details. Clinics are all a discounted price and are cash unless otherwise noted.
Vascular Clinic
October 6, 2023
600 pesos
Dr. Hector Escoto
Poor blood flow, especially in the legs, can cause a lot of pain, sometimes even a clot. Varicose veins as well. Our vascular specialist will completely evaluate and make recommendations.
Mammogram Clinics
October 12, 17, 26 and 30, 2023
For the month of October, this will include a bone density study at no charge.
2,300 pesos (cash or credit card)
3D Tomosynthesis machine, low-pressure, low radiation. Breast ultrasound is included if deemed necessary. Physical exam by oncologist.
GYN Clinics
October 10, 2023
October 19, 2023
Pap smear-Pelvic & consult.
Female GYN, bilingual
1,000 pesos cash or credit card (with credit card there will be a 3 percent charge).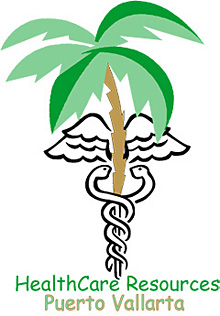 Spine Clinic
October 12, 2023
Dr. Ricardo Martinez
500 pesos
Spine/Neck pain? This is a good time to have a consult with a specialist – with 50 percent discount. Discounts on X-rays prior.
Eye Clinic
October 17, 2023
Dr. Rodrigo Gonzales
500 pesos
Complete eye exam, pressure test.
Knee Clinic
October 18, 2023
Dr. Joel Galindo
500 pesos
Do you have knee pain? Osteoarthritis? Is it increasingly painful to climb stairs? If you have any of these, this is a good clinic for you. Xray (2 views) available with a discount to be done prior to the clinic.
Men's Prostate Clinic
October 19, 2023
Dr. Jonathan Robles
500 pesos
Complete consult and evaluation with Dr Robles including an ultrasound. Discounted price on PSA and Urinalysis.
Skin Clinic
October 26, 2023
Complete skin check from head to toe, looking for skin cancer. This is NOT for cosmetic issues.
600 pesos
SPEAKERS PROGRAMS
These are held at Hospital Joya Marina, unless otherwise noted. Our speakers programs begin promptly at 9:00 am. Normally about one hour. No charge. RSVP – We really do not like no-shows pretty please.
October 11, 2023
Dr. Alejandro Rios
Pulmonary Specialist
Dr. Rios will be covering the status of influenza, Covid, winter colds, pneumonia and viruses. Any new information on respiratory issues as well. If you are immune compromised, have respiratory problems, this is important information for you. Prepare for the upcoming winter months when influenza runs high here. RSVP
October 18, 2023
Everything You Need to Know about Healthcare and Insurance in the Area
We will cover how insurance works, the difference in the public vs private sector healthcare, specialty physicians in the area and much more. This one might go a bit over an hour as there will be several speakers involved. RSVP
October 25, 2023
Dr. Joel Galindo, Orthopedic
Dr Galindo will speak on Osteoarthritis and Your Knees. Do your knees hurt – is it osteoarthritis? How do you know? How is it treated? He is a very professional, bilingual, experienced orthopedic in the area. RSVP
MISCELLANOUS
If you would like a copy of our WISH LIST, items that we collect for various local charities, folks in need, please let me know. Thank you for being kind.
If you are interested in being a volunteer to visit English-speaking patients in the Regional – public – Hospital, please let me know. I will soon schedule a gathering to organize an informal meeting regarding what is needed, what it would entail. Let me know if you would like to be notified of the meeting.
There are SO very many places to visit in Mexico – Copper Canyon, Michoacan and the butterflies, other beach destinations. Take advantage of being in Mexico and enjoy the opportunity to see other parts. If you would like information on planning a short trip – even to Guadalajara, please let me know and I will put you in touch with my good friend Robina, who has her Travel Advisor services: Robina Oliver – Travel Advisor
Please follow me on Facebook.
My posts are public so anyone can see them and I have a lot of healthcare related information including videos with local healthcare provides.
…and/or Instagram
My grandkids tell me – Grandma, Facebook is for old people. Well, I am old, so there. Instagram, I am trying.
If you would like to have a face to face chat regarding a health issue or healthcare information in the area, I am more than happy to do that. Just shoot me an email to schedule. There is never a charge for these. Enjoy your October let me know if we can assist you in any way.
Created to assist you in a sensitively personalized and caring manner, HealthCare Resources Puerto Vallarta is committed to providing you with the most up-to-date health information and services. For more information, visit HealthCareResourcespv.com.
Please be kind.
Thank you for reading this,
Pam Thompson
healthcareresourcespv.com
pamela(at)healthcareresourcespv.com
Created to assist you in a sensitively personalized and caring manner, HealthCare Resources Puerto Vallarta is committed to providing you with the most up-to-date health information and services. For more information, visit HealthCareResourcespv.com.