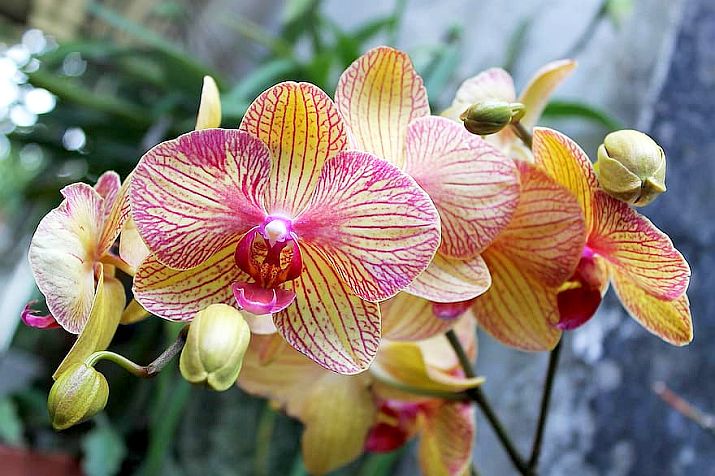 Puerto Vallarta, Mexico – Orchids are regarded as one of the most beautiful flowers that add a sophisticated touch to any room, but they also have a reputation as being one of the most challenging plants to successfully nurture. However, orchids are native to our state of Jalisco and you will see them often at local nurseries and garden centers, so we have some tips to make having one of these lovely plants in your Puerto Vallarta house or condo easier.
Pot Them Correctly
In the wild, orchids grow on the bark of trees, so putting them in regular potting soil is not a condition in which they will thrive. Potted orchids purchased in Puerto Vallarta will generally come in a special moss mix, which you are also able to purchase when you re pot your orchid, which you should plan to do every two years.
Get The Right Lighting
The weather in Puerto Vallarta is perfect for orchids to thrive. They love bright light but not direct sunlight, so place them in a spot in your home or condo that is bright, but not in full sun.
Don't Overwater
Orchids love bright light but they don't get very thirsty. Water about once a week, in the daytime, when the moss of your orchid feels completely dry, but before leaves start browning. About 5 tablespoons of water should do, depending on the size of your plant, and be sure to water directly to the moss. Be sure that your pot has drainage so that your orchid is never sitting in water, which will cause the moss to mold.
Don't Touch Up The Roots
Unlike how you may treat your hair, the roots of your orchids should be left alone to grow as they will. They are important for the health of your plant and help it receive energy.
Adjust For the End of Blooming
Once your orchid has stopped blooming, let the flowers fall off naturally (or with some very gentle pruning) and enjoy your orchids beautiful green leaves until it blooms again. Generally, you can water less frequently during the non-flowering season.
With a little effort, orchids can be a beautiful addition to the interior of your Puerto Vallarta property, to enjoy all year.
Click HERE for more Puerto Vallarta real estate and lifestyle tips from Tropicasa Realty.

Since 1997, Wayne Franklin and his team at Tropicasa Realty have been a trusted name in Puerto Vallarta real estate. Tropicasa Realty is the region's representative for "The Leading Agents of the World" and with over 100 years of combined experience in real estate, all agents of the company are affiliated with AMPI. Wayne Franklin or any member of his knowledgeable team can be contacted in-person at their Romantic Zone Office – Pulpito 145-A at Olas Altas. While in PV they can be reached at (322) 222-6505 or by calling 866-978-5539 (Toll-Free) from the U.S.
Click HERE to learn more about Tropicasa Realty, or visit tropicasa.com.