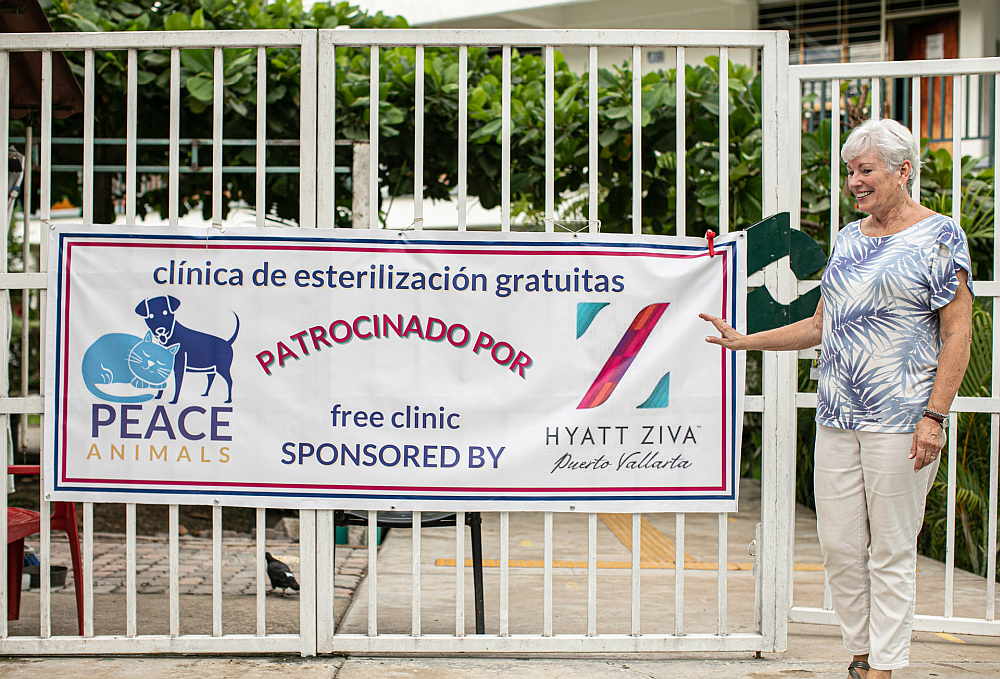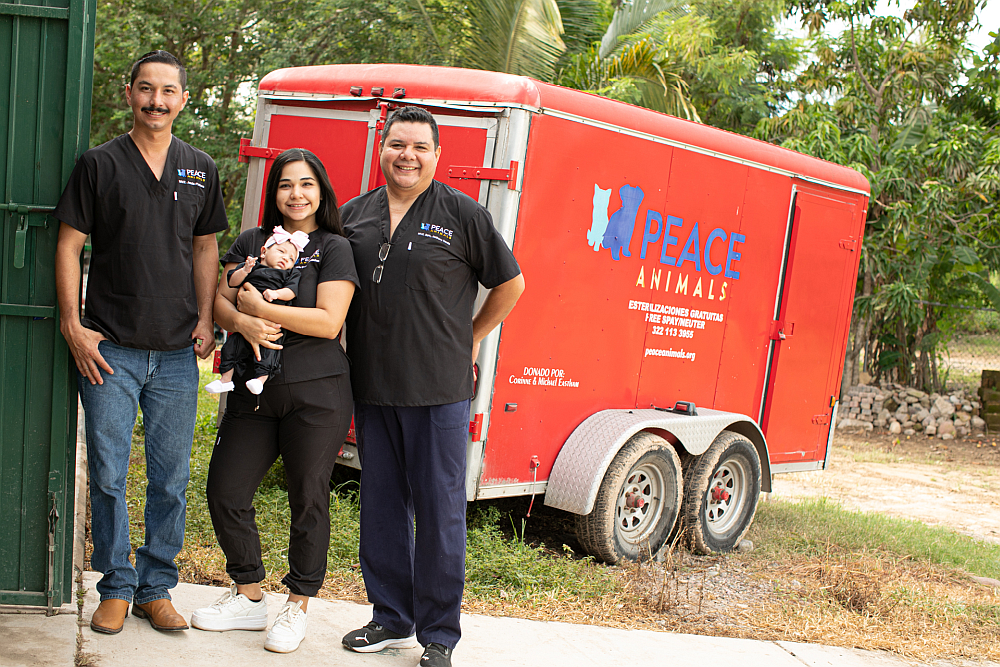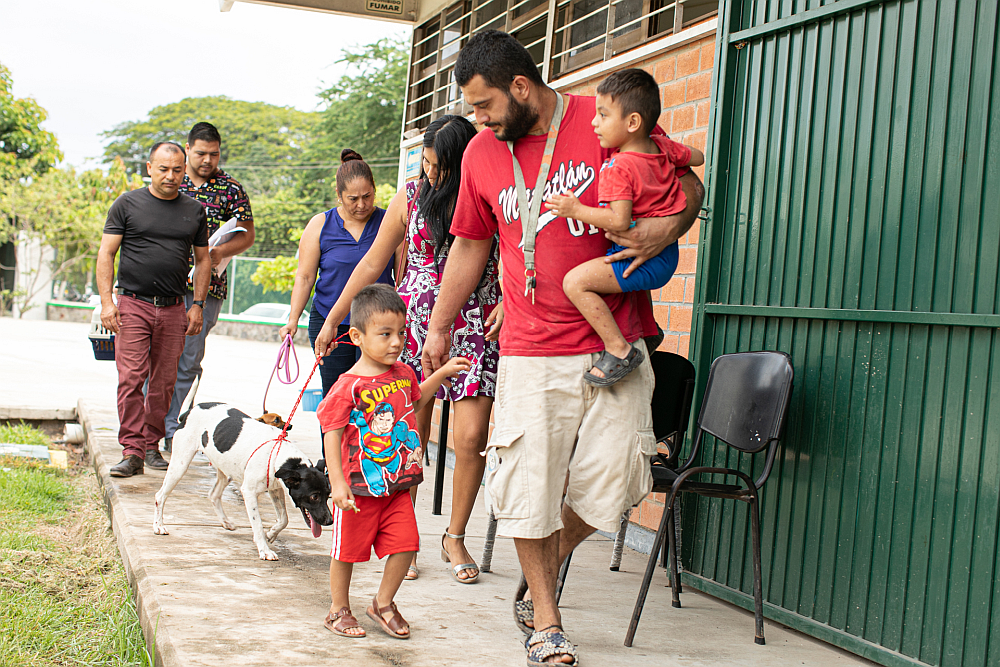 Photos by Josef Kandoll Wepplo
Puerto Vallarta, Mexico – In early September, the Hyatt Ziva Puerto Vallarta sponsored a 3.5-day PeaceAnimals free, mobile, spay & neuter clinic in Ixtapa, Conalep. From Wednesday, Sept 7 through Saturday the 10th, veterinarians Anthony Carrillo, Jesus Pacheco and Leslie Sandoval sterilized 128 dogs and cats, and $3,340 pesos in donations were received.
Clare Leach, President of PeaceAnimals says it is an exciting milestone to receive community support and local corporate sponsorship.
The mission of PeaceAnimals is to prevent the future suffering of animals. A mass, free mobile spay/neuter program does the most good for the most animals. Towns and neighborhoods are cleaner, quieter, healthier and safer where there is no overpopulation of pets; and wildlife is at less risk for decimation.
Mexico, a developing country, is ranked number one per capita in the world for the overpopulation of pets. Cats and dogs are very often born to suffer. They are hit by vehicles, poisoned, starved, diseased, abused and abandoned. PeaceAnimals visits neighborhoods, towns and disenfranchised ranch and farm areas, primarily in the Puerto Vallarta/Bay of Banderas area.
From January 1 through September 24, 2022, PeaceAnimals performed 5,769 pet sterilizations. PeaceAnimals would like to thank Alma Lucatero and Miguel Quiroz of Hyatt Ziva Puerto Vallarta for sponsoring the 37th clinic of the year. Each clinic week is 3.5 days.
In 2021, PeaceAnimals and its veterinary team sterilized 7,371 cats and dogs free of charge. In 2020, 6,159 free spay/neuter operations were performed. Each weekly clinic costs $1,950.00 to sponsor. For more information on sponsoring a clinic, go to: peaceanimals.org.
Dates & locations of PeaceAnimals' upcoming free spay & neuter clinic:
Oct 5-8 – San Jose de Valle
Oct 12-15 – Pitillal
Oct 19-22 – Puerto Vallarta
Oct 26-29 – Altavela
Nov 16-19 – Bucerias
For more information, or to make a much-needed donation, please visit peaceanimals.org.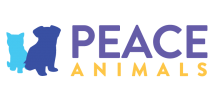 Founded in 2013, PeaceAnimals is a free mobile spay/neuter program operating primarily in the greater Banderas Bay area of Puerto Vallarta, Mexico. It is a registered Mexican AC (non profit) and has 501 (c) (3) status in the U.S. under the umbrella of Banderas Bay Charities, Inc., which offers tax-deductible receipts in the US, Canada, and Mexico.