No one wants to think about an emergency situation, but it's better to face that possibility than to be caught unprepared. Whether you are a Puerto Vallarta resident or visitor, the best time to prepare for an emergency is before it happens. Here's a list of important phone numbers so you will have them when you need them.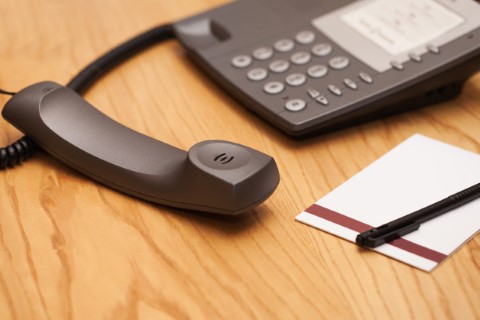 Emergency Phone Numbers
On January 9, 2017, 911 was put into service in Puerto Vallarta and Riviera Nayarit, replacing all previous emergency numbers for fire, paramedic, lifeguards and police. These include 060 for local police, 061 for state and Federal District judicial police, 065 for the Red Cross, 066 for the national system for citizen emergencies, 068 for fire emergencies and 080 for security and emergency calls.
Ambulance Services
Red Cross Ambulance: 222-1533
Global Ambulance: 226-1014
Hospitals
Ameri-Med Hospital: 226-2080
Cornerstone Hospital: 224-9400
San Javier Hospital: 226-1010
Medasist Hospital: 223-0444
C.M.Q. Hospital: 223-1919
I.M.S.S. Hospital: 224-3838
Regional Hospital: 224-4000
Other Important Phone Numbers
American Consulate: (322) 222-0069 or 01-333-268-2145
Canadian Consulate: (322) 293-0098
Motor Vehicle Dept: 224-8484
Consumer Protection (PROFECO): 225-0000
Immigration Office: 221-1380
National Telegraph: 224-7970
Electric Company (CFE): 071
Water Company (SEAPAL): 223-1516
Municipal Services: 223-2500
Tourist Protection: 223-2500
Ministerio Publico: 222-1762
Animal Protection: 221-0078
Wake-Up Service: 031
Emergency Phone Numbers for Sayulita
Dial 066 from any standard land line.
Dial 080 from Mexican cell phones.
To report suspicious activity in Sayulita, please dial 045-322-141-5994.
Emergency Phone Numbers for Bucerias & La Cruz
Numbers for the Police Department in case of emergency are 291-0049 and 291-0666.
General emergency number: 066
Police, Bucerias & La Cruz: 298-1020
Civil Protection (Fire, Ambulance): 291-0295
Ambulance, Santa Rosa Clinic: 298-0157