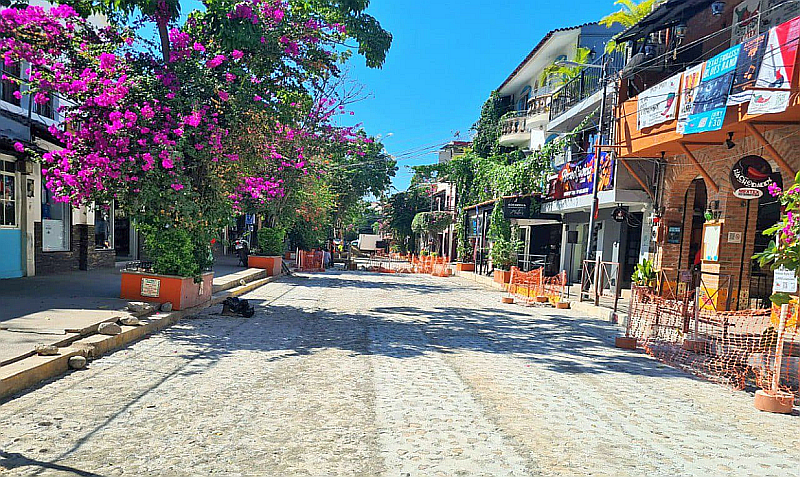 Puerto Vallarta, Mexico – For SEAPAL Vallarta, headed by its general director Jorge Alberto Castillo Núñez, it is a priority to execute quality works that contribute to raising the quality of services provided to the residents and visitors of Puerto Vallarta.
In this sense, by instruction of Municipal President Luis Alberto Michel Rodríguez, emphasis has been placed on accelerating the work carried out by SEAPAL on Basilio Badillo street, which consisted of the rehabilitation and recalibration of drinking water and drainage networks between Olas Altas and Constitución streets.
The work, which SEAPAL Vallarta began on May 30, is in the third and final stage, with the replacement of the paving in the section between Constitución and Ignacio L. Vallarta streets, subtracting three interconnection points from the new lines and the construction of three valve boxes, in addition to the final cleaning, so the conclusion of works and the reopening of the road are tentatively scheduled for the end of November.
SEAPAL Vallarta thanks the neighbors and merchants for their support and patience during the execution of these works, recalling their long-term scope to anticipate the increase in demand for services and improve their continuity.