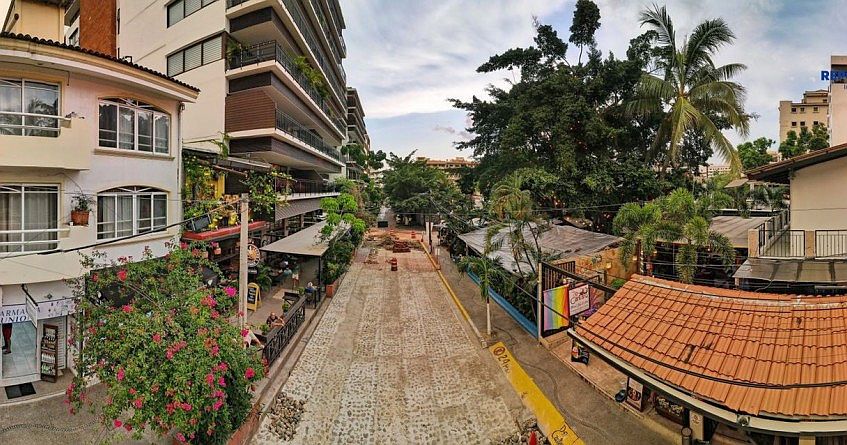 Puerto Vallarta, Mexico – The rehabilitation and recalibration of the drinking water and drainage lines that SEAPAL Vallarta began on May 30 in the Emiliano Zapata neighborhood is nearing completion. The work, which has caused traffic restrictions on Basilio Badillo street between Olas Altas and Insurgentes, is expected to be completed by month's end.
This work will modernize old infrastructure, which has already completed its useful life, and will also allow the lines to meet increased demand for services through the recalibration of the pipes, which includes modifying the main line for drinking water from its current diameter of 6 inches to 8 inches, and increasing the size of drainage pipes from 10 to 12 inches.
Section by section, the old pipes are being excavated and new pipes are being installed. Afterwards, the cobblestones and sidewalks are replaced before the road is reopened and they move on to the next block.
The rehabilitation work on the hydro-sanitary network on Basilio Badillo street consists of the installation of 1,041 linear meters of drinking water pipes in various diameters and 49 household intakes, in addition to 220 linear meters of sanitary drainage pipes and 34 household discharges.