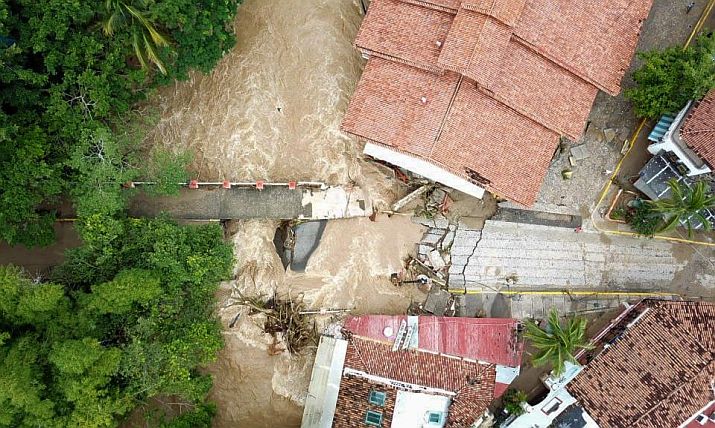 Puerto Vallarta, Mexico – According to local news reports, reconstruction of the Insurgentes street bridge, which connects El Centro with the Romantic Zone, and collapsed after the heavy rains that followed the passing of Hurricane Nora caused the Rio Cuale to overflow, will take between 3 and 4 months to complete.
After State Technical Committees inspected the site on Monday, the Jalisco Secretary of Infrastructure and Public Works, David Zamora, indicated that, due to the damage caused by the river's raging currents, the remainder of the collapsed bridge must be demolished and a completely new one must be built.
However, he said, 'it is essential that the riverbed return to normal before work begins', so the demolition and reconstruction of a new bridge will take until December to complete.
The government of the State of Jalisco will be in charge of the work and it is not yet known how much of the natural disaster relief fund budget will be allocated to the project, since they are still assessing all of the damage caused by Hurricane Nora throughout the municipality.
There will also be an evaluation of the rest of the bridges that cross rivers in the city although, at the moment, only the second bridge that crosses the Rio Cuale in El Centro (the Vallarta street bridge) has been closed while its structural conditions are being evaluated.
Source: Vallarta Independiente