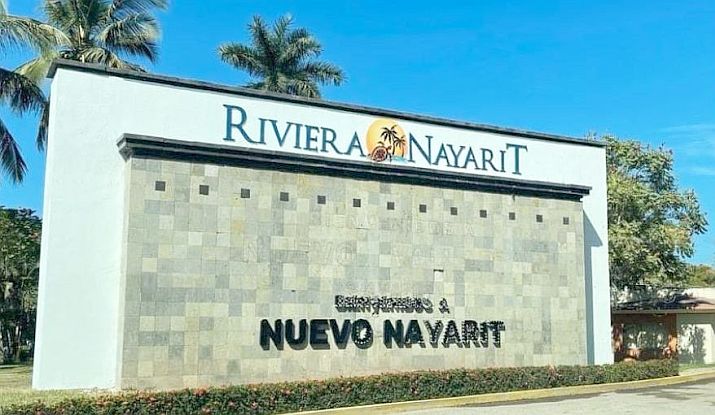 Nuevo Vallarta, Nayarit, Mexico – Almost 5 months after Nayarit Governor Miguel Ángel Navarro Quintero announced that he planned to change the name of the tourist development of Nuevo Vallarta, located in the municipality of Bahía de Banderas, to 'Nuevo Nayarit' it is now official.
On Tuesday, June 21, the 14 members of the Bahía de Banderas council approved by an absolute majority, in general and in particular, the official name change of the town. It was the trustee, Julio César Robles Lima, who took the initiative to the council, which was approved "without question" by all its members.
Despite the fact that this decision breaks with more than 40 years of tourism promotion for the youngest and most prosperous municipality in Nayarit, and that it was not well received by businessmen, residents and the general public, the council members simply ignored those who put them there and voted for the name change.
Residents of Nuevo Vallarta converged on the town hall, demanding that this change not be made, saying it represents a setback for the most popular tourist area in Bahía de Banderas, but Mayor Mirhta Villalvazo herself supported the governor and all voted positively.
When making the announcement in February, Quintero said that name change was expected to help position the Mexican Pacific seaside area with international travelers by placing it in the top three most-visited in the country, after Cancun and Los Cabos.
At that time, Puerto Vallarta Director of Tourism José Ludwig Estrada Virgen said that making the name change posed a risk for tourism, since the 'Nuevo Vallarta' brand had been promoted abroad for 40+ years.
Currently the tourist area, now 'Nuevo Nayarit', is one of the most visited tourist destinations and is home to international hotel chains.
Sources: Vallarta Independiente • Reporte Diario