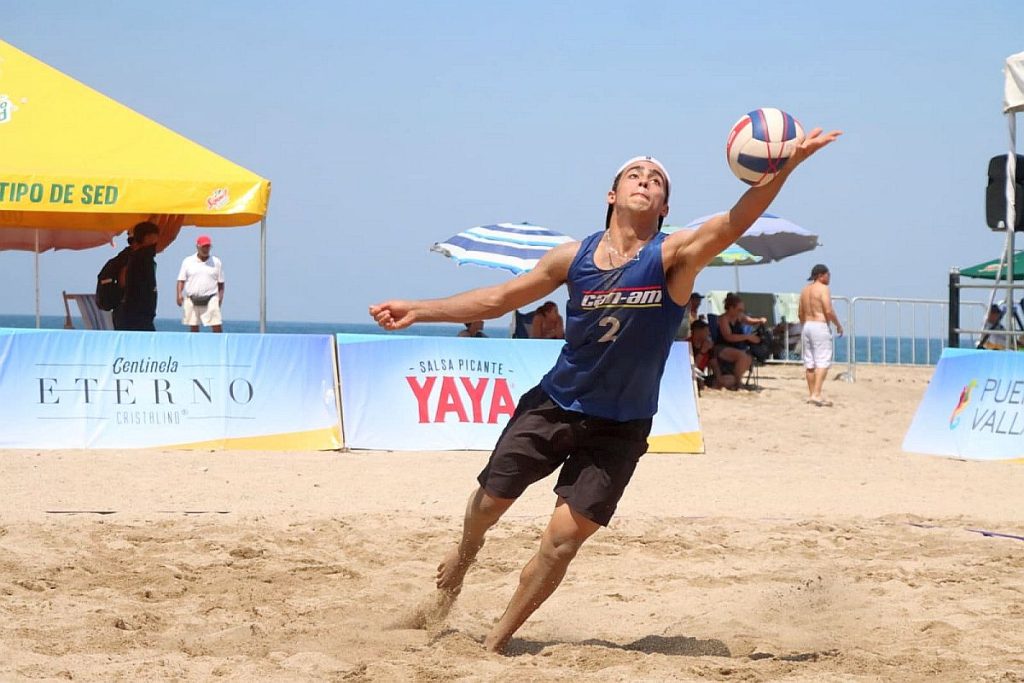 Puerto Vallarta, Mexico – This weekend, Holi Beach will host the IV Mexican Beach Volleyball Championship 2023 in Puerto Vallarta. Over 117 teams from 16 states across Mexico, including the country's top couples, will compete in three categories for both men and women.
During a press conference, Laura Almaral Palafox, the director of Promotora Larx, announced that the competition will begin at 8:30 AM on Friday and conclude with the finals scheduled for 3 PM and 4 PM on Sunday. The competition includes the Professional category, as well as the youth categories of Sub 17 (born in 2005-2006) and Sub 19 (born in 2007-2008), featuring teams representing 11 universities.
Among the professional contenders, the defending champion from the third edition of this tournament, Jorman Osuna from Sinaloa, will partner with Elian Yépez from Veracruz. They are coached by the four-time Olympian Salvador González. Additionally, the Venezuelan Olympian Jesús Villafañe will team up with Alejandro Virgen from Nayarit.
On the women's side, the competition will include the runners-up from the previous tournament, Vanessa and Giselle Chay from Veracruz. The Michoacan Pan-American School Games champions, Alexa Buccio and Ashley Silva, will also participate, alongside Susana Torres from Puerto Vallarta, who recently competed in a global event with Jimena Ramírez. These athletes are the reigning champions of the National Council for Sports and Education.
Five courts and a stadium with a capacity of approximately 1,000 spectators will be set up at Holi Beach, and admission will be free of charge. The tournament boasts the largest prize purse ever offered in a national beach volleyball event, totaling 100,000 pesos, and has received the approval of the Mexican Volleyball Federation and the Jalisco Association.
It will be three action-packed days of competition where Vallarta residents can enjoy high-level sports for free.
"For 30 years, Puerto Vallarta has been the best host for beach volleyball in Mexico, and this event is essential for nationwide sports promotion and a significant opportunity for young athletes to enhance their performance in preparation for upcoming competitions in their athletic journey, including the national Olympics. Additionally, it will be a high-quality sports spectacle featuring the best players according to the national rankings," explained Laura Almaral, who was accompanied by representatives from the tourism and sports sectors.
For event updates follow Campeonato Nacional Voleibol de Playa on Facebook.