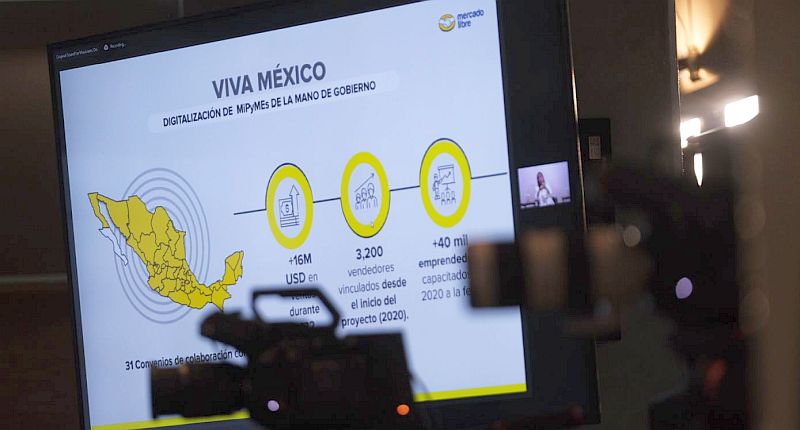 Guadalajara, Jalisco, Mexico – The Jalisco Government, in partnership with Mercado Libre, has introduced the official Jalisco Marketplace store. This initiative aims to boost the digital presence of micro, small, and medium-sized businesses, as well as artisans and entrepreneurs in the region. The store operates on the Mercado Libre e-commerce platform, providing an exclusive channel for selling local products.
The launch of the Jalisco Marketplace features 17 entrepreneurs who are already registered on the platform. They offer a diverse range of products, including handmade items and skincare products sourced from the area.
This venture is part of Mercado Libre's "Viva México" project, which collaborates with state governments to showcase Mexican goods to a global audience through its platform.
The inauguration took place during the closing event of the "Digital Transformation of your SME" course, organized by the Open Platform for Innovation (PLAi). This program equips business owners with tools and methodologies to navigate the digital landscape successfully.
Roberto Arechederra Pacheco, head of SEDECO, emphasized the significance of digitization for businesses. The partnership with Mercado Libre aims to enhance companies' online strategies, leading to increased sales and competitiveness. SEDECO not only facilitates businesses' presence on Mercado Libre but also assists them in preparing for successful digital sales.
Arechederra also highlighted the provision of professional product photography to improve businesses' online visibility and sales. This collaboration demonstrates the private sector's confidence in Jalisco's potential and the strong partnership with the government.
Alehira Orozco, Director of Public Policies and Relations with the Government of Mercado Libre Mexico, highlighted Jalisco's strategic importance due to its distribution center in El Salto. The center enables efficient same-day delivery to Aguascalientes, Colima, Jalisco, Nayarit and neighboring regions, enhancing the customer experience and benefiting local businesses.
The Jalisco Marketplace is open to more local companies interested in utilizing Mercado Libre's platform. Interested parties must meet specific criteria, including being officially established in the state and complying with platform requirements.
The "Viva México" project, launched in 2020, has led to the creation of 30 official government stores and connected thousands of micro-enterprises. Mercado Libre's training has equipped over 40,000 entrepreneurs with the skills to succeed on the platform. In 2022, participants in the "Viva México" project collectively achieved over $16 million in sales.