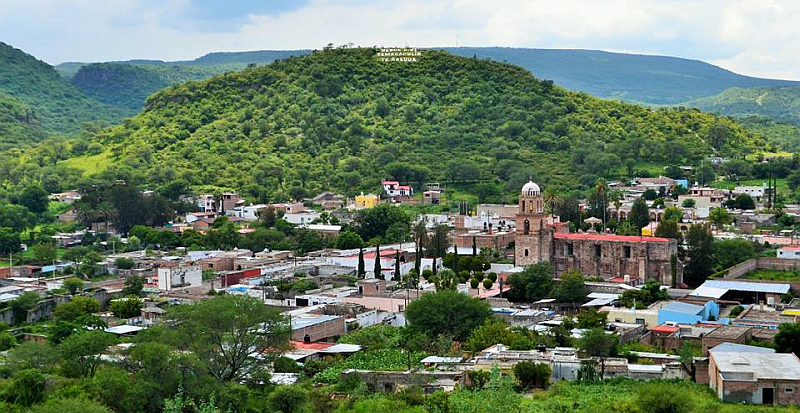 Puerto Vallarta, Jalisco, Mexico – On Monday, June 26, the Mexico Ministry of Tourism announced the appointment of 45 new Pueblo Mágicos throughout the country, of which three can be found in Jalisco: Cocula, Sayula and Temacapulín, bringing the total number of Magical Towns in the state to twelve.
Given this, Vanessa Pérez Lamas, Secretary of Tourism, said: "Today Jalisco received the appointment of three magical towns: Sayula, Cocula and Temacapulín. It is definitely good news that the state now has 12 magical towns. It means a considerable increase in the offer of tourist products and we continue to position ourselves as one of the states with the most magical towns in the country, but this also definitely means a challenge to keep these tourist destinations competitive in the face of industry trends," she commented.
In order for a municipality or region to be designated as a Magic Town, it must have a minimum of 20,000 inhabitants; be less than 200 kilometers from a main tourist destination; maintain a tourism development program for at least three years; guarantee public health and safety for tourists and have unique symbolic and cultural attractions.
"Of a total of 123 applications received from 27 states, only 45 new appointments were made this year, and now Mexico has 177 Magical Towns; destinations that, due to their characteristics of nature, community life, customs and traditions, are preferred by national and foreign visitors from all over the world," declared Mexico's Secretary of Tourism, Miguel Torruco Marqués.
DISCOVER THE THREE NEW MAGICAL TOWNS IN JALISCO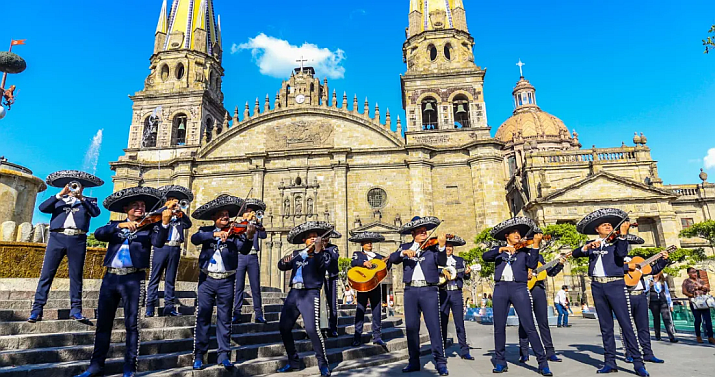 Cocula, a charming municipality in the Valles region, is considered the cradle of Mariachi and is recognized for its rich culture, traditional music and beautiful natural environment. One of Cocula's main attractions is its Main Square, a vibrant space where visitors can enjoy live music, folkloric dances, and lively local life.
The square is also an ideal place to try the town's delicious cuisine in the nearby restaurants and food stalls. One more must-see is the Mariachi Museum, which offers an in-depth look at the origin and evolution of mariachi, exhibiting costumes, instruments, and photographs related to this musical genre. In addition to offering various activities in contact with nature in its forests, dams and some springs.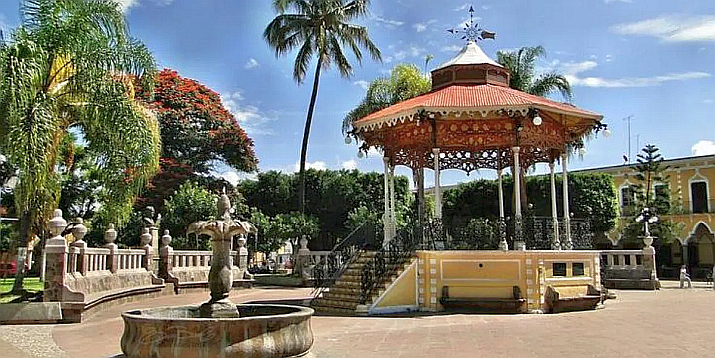 Sayula, located in the southern region of the state, is considered the creator of the best cajeta in the Mexican Republic, in addition to the excellent work of its artisans who with their magical hands make the famous Ojeda knives, coming from a family with 14 generations of blacksmiths.
The must-sees when visiting this Magical Town are: the Juan Rulfo House of Culture, the Museum of Sacred Art and without a doubt its historic center. Its cobbled streets, colorful facades and beautiful colonial churches evoke the feeling of having stepped back in time. Visitors can stroll through the Main Square, surrounded by elegant historical buildings, and enjoy the colonial architecture that reflects the richness of Sayula's history, among other attractions that the municipality offers.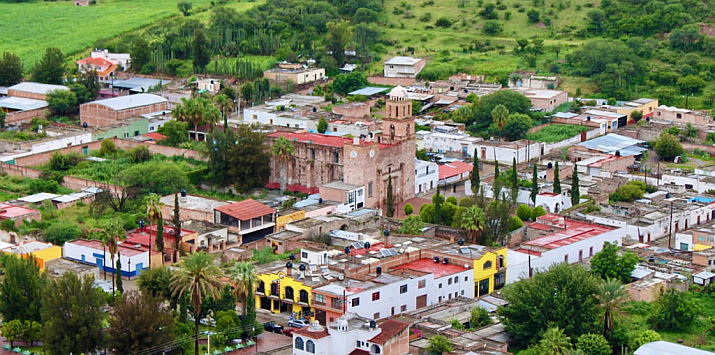 Temacapulín is a picturesque pueblo located in the municipality of Cañadas de Obregón in the Altos de Jalisco region. About 90 minutes from Guadalajara, it is known, among other things, for its hot springs and its cobbled streets that give it that colonial touch that characterizes it.
Among the sites of interest are the Verde River, which passes one kilometer to the east, surrounding the town to the north and west; a wooded environment: blankets of cedars, ash trees and grasslands that give locals and tourists a true aesthetic pleasure.
The ruins of the old pantheon, from whence you can enjoy a panoramic view of the entire town; the 18th century, colonial-style temple dedicated to the Virgen de los Remedios; a good number of farms from the same period, such as the Royal Houses, where to date the Civil Registry office and other government services have been.
"Now our State already has 12 magical destinations, which undoubtedly highlight our cultures, traditions and show that Jalisco IS Mexico," Pérez Lamas said. They are:
Mascota • Talpa de Allende • Mazamitla • Tapalpa • San Sebastián del Oeste • Tequila • Tlaquepaque • Lagos de Moreno • Ajijic • Cocula • Sayula • Temacapulín
Other states that received new Magical Towns appointments were: Aguascalientes, Baja California Sur, Campeche, Chiapas, Chihuahua, Coahuila, State of Mexico, Guerrero, Hidalgo, Michoacán, Nayarit, Nuevo León, Puebla, Querétaro, Quintana Roo, San Luis Potosí, Sinaloa, Sonora, Tabasco, Tlaxcala, Veracruz, Yucatán and Zacatecas.