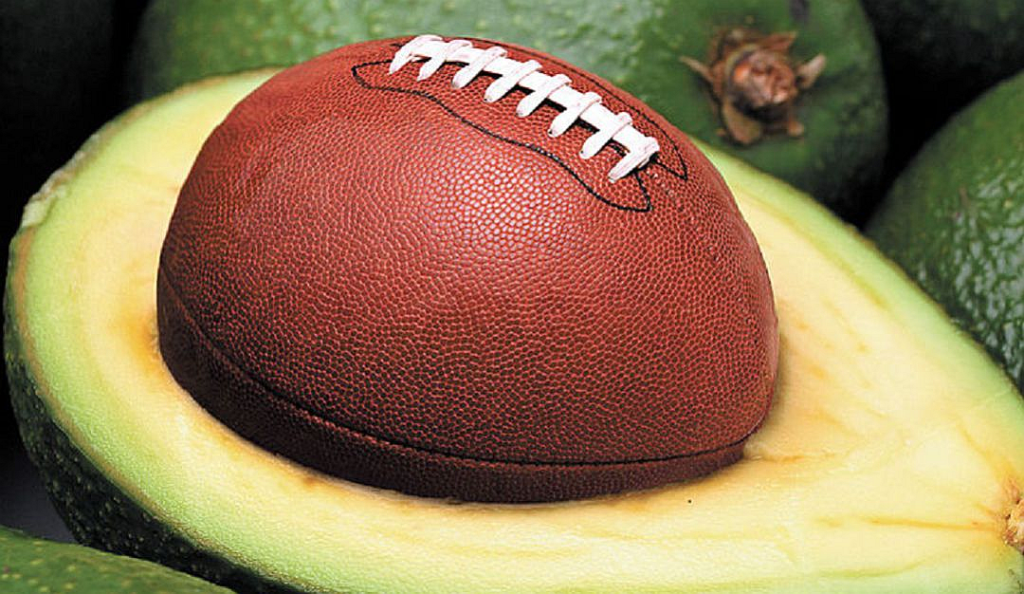 The Super Bowl, one of the most anticipated events for football fans in the United States, is just around the corner, and avocados from Jalisco will be one of the stars of this edition.
This is because for the first time in history, avocados from Jalisco will be available to accompany the tortilla chips and other snacks fans will be consuming as they watch the Big Game, which will be played at the State Farm Stadium in Glendale, Arizona on February 12.
10 municipalities in the State of Jalisco are authorized to export avocados to our neighbor to the north, and they'll be sending 10,000 tons to the United States, which represents 8% of the 130,000 tons of Avocados From Mexico to be exported, as reported by the Association of Avocado Producers and Packers of Jalisco (Apeajal).
The president of Apeajal, Javier Medina Villanueva, commented that participation in the Super Bowl market is an incentive that comes at a time when the price of avocados is lower than last year, which will benefit Jalisco producers.
The leader explained that 500 containers of the Jalisco fruit are expected to be sent to the U.S. for Super Bowl LVII. "Therefore, we are already working on the tasks to fill the orders," he said.
He also said that by July 2023, one year after the first shipment of avocados from Jalisco was authorized for exportation to the United States, between 80 and 100 thousand tons will have been exported to the U.S.
In addition, avocado growers from Jalisco continue to serve other markets in the rest of the world, such as Asia and Europe, so that they continue to have a significant presence in those consumer segments.
It should be noted that the Association of Producers and Packers of Avocado Exporters of México is made up of producers and packers from Michoacán and Jalisco, the only two Mexican states authorized by the United States Department of Agriculture (USDA) to export to said country.
Currently, this market represents 84 percent of exports, although it is also exported to the rest of the world and according to figures from the Agro-Food and Fisheries Information Service (SIAP), a closing of more than three billion dollars in Mexican avocado exports is expected.
Source: El Occidental