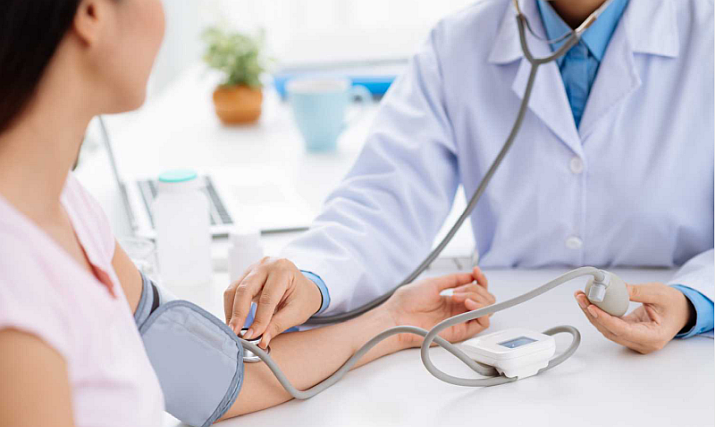 Puerto Vallarta, Mexico – As the founder of HealthCare Resources Puerto Vallarta, Pamela Thompson is committed to providing locals and visitors with the most up-to-date health information and services. Here's her January 2023 newsletter, which covers all the latest health news and clinics.
Here we are into 2023! Where in the world does the time go? I hope everyone has had a happy holiday season. And my best wishes for a healthy 2023 to you and yours!
CLINICS
Below you will see our clinics. These are on set dates, by appointment only, discounted pricing. If you would like to participate, email your request and include your complete name, which clinic. If you have a specific time request, include that and I will do my best – but no guarantees.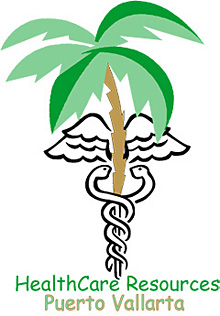 Shoulder Clinic
January 11, 2023
Price: $500 pesos
Do you have shoulder pain? Osteoarthritis? Can you not lift your arms above your head? If you have any of these, this is a good clinic for you. Our orthopedic doing the clinic specializes in shoulders. Xray (2 views) available with a discount.
GYN Clinic
January 18, 2023 (Southside Vallarta)
January 27, 2023 (Hotel Zone)
Price: $1,000 pesos
Includes pap/pelvic performed by a female GYN.
Vascular Clinic
January 12, 2023
Price: $600 pesos
Poor blood flow, especially in the legs, can cause a lot of pain, sometimes even a clot. Varicose veins as well. Our vascular specialist will evaluate completely and make recommendations.
Mammogram Clinic
January 14 and January 15, 2023
Price: $2,300 pesos
3D Tomosynthesis machine, low-pressure, low radiation. Breast ultrasound included if deemed necessary. Physical exam by female oncologist.
Men's Urology Clinic/Prostate Clinic
January 16, 2023 – Clinic Sanmare
January 19, 2023 – Southside location
Price: $500 pesos
Urologist Dr. Jonathan Robles. Discounted price on PSA and Urinalysis.
Eye Clinic
January 17, 2023
Price: $500 pesos
Complete eye exam, pressure test.
Spine Clinic
January 20, 2023
Price: $500 pesos
Spine/Neck pain? This is a good time to have a consult with a specialist – with a 50 percent discount. Discount on Xrays prior.
Cardiac Clinic
January 25, 2023
Price: $600 pesos
EKG, consult with bilingual cardiologist. This is less than 50% price than a normal cardiac consult.
Body Composition Measurement
January 26, 2023
No charge.
Medical Care by Hospital Joya, southside location
No appointment needed – drop in!
A very specialized machine that is used via electrodes to check for important physiological data including body mass, fat free mass, bone mineral content and much more. This allows for better health profiling. For those that show abnormal in the testing, a discounted appointment can be made (for another day) with Diana Miramontes, our Dietician/Nutritionist.
JANUARY SPEAKERS PROGRAMS
All speakers programs are held at 9 am at Hospital Joya Marina (across the street from where the cruise ships dock). No charge, RSVP Please.
Re-cap: End of Life Decisions in Banderas Bay
January 18, 2023 at 9:00 am
Learn about everything from what to do if someone dies in their home here, to the involvement of consulates, and everything in between. It is a lot of information and not really a topic people like to discuss, but it is something that is important.
The Truth About Stem Cells
January 25, 2023 at 9:00 am
I will be doing a Re-cap of the End of Life Decisions in Banderas Bay. You will learn all about stem cells, how they are used and for what they are used. This is sort of a mystery to many – do stem cells really work? Stem cells for orthopedics? Liver? Younger looking skin? These and much more will be covered. Renue Medical Center attending physician and patient advisor will be doing the presentation.
THIS AND THAT
We have complete Men's and Women's Check-ups, a good, economical package that includes a follow up consult with a physician. Email for details.
Colonoscopy, Endoscopy, Consults with all kinds of specialists. We can set these up for you.
Note: SOME specialists are now booked a couple of months out so if you are in need of a dermatology appointment or an endocrinologist appointment, please request NOW!
Ongoing Needs: Baby blankets, onsies, bottles, hygiene items, school supplies, craft supplies, beans, rice, non-perishables, gently used clothing, medical supplies – it is an endless list! I try to find those that tend to fall through the cracks. Every single thing is appreciated.
For any questions, comments, appointments please email:
Let's try to be kind to one another – or kinder. It is fairly simple. Enough said.
Pam Thompson
healthcareresourcespv.com
pamela(at)healthcareresourcespv.com
Created to assist you in a sensitively personalized and caring manner, HealthCare Resources Puerto Vallarta is committed to providing you with the most up-to-date health information and services. For more information, visit HealthCareResourcespv.com.