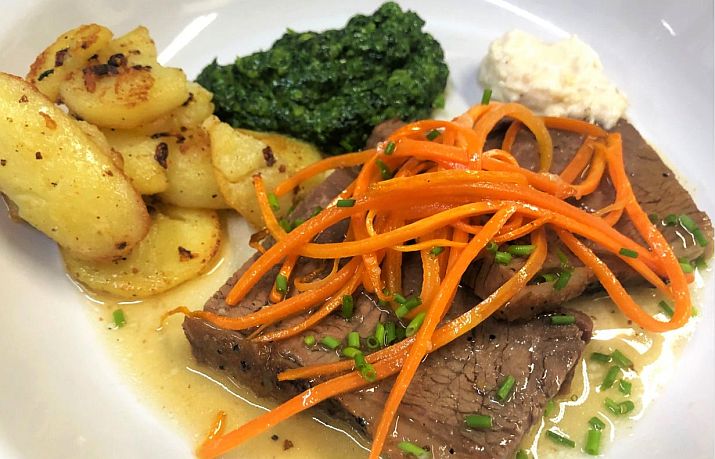 Puerto Vallarta – Many good parties are the result of a wedding and Oktoberfest is no exception. The tradition of celebrating Oktoberfest began with the festivities surrounding the Royal Wedding of King Ludwig I and Princess Therese of Saxony-Hildburghausen on October 12, 1810.
Over the years, the folk festival has given its name to similar festivals worldwide that are at least in part modeled after the traditional Bavarian Oktoberfest. Whether the festivities are large or small, the celebrations always include lots of great food and plenty of beer.
Here in Puerto Vallarta, you can enjoy the party – without the crowds – at Kaiser Maximilian. The chefs have created a special menu featuring authentic German dishes that they're serving up, along with the restaurant's traditional Austrian fare, from October 12 through November 3.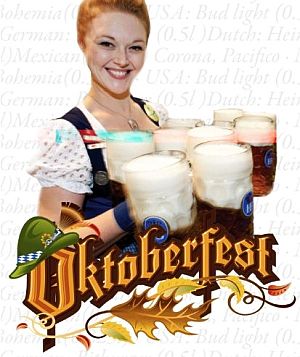 Kaiser Maximilian's Oktoberfest Menu
Appetizers
• White Wine Soup with cinnamon croutons and sabayon
• Spätzle (homemade pasta) with Duck Confit, Cheese and Austrian Onion rings
• Smoked Sausage with Sauerkraut and sautéed potatoes
Entrees
• Roasted Duck with red cabbage and dumpling
• Veal Gulash with Spätzle
• Tafelspitz, braised beef with sauteed potatoes, creamy spinach, apple-horseradish and chives sauce
Dessert
• Cottage Cheese Strudel with peach compote and vanilla ice cream
And since Oktoberfest is known for one thing above all else – BEER! – Kaiser Maximilian is offering a selection of German beers to complement the Oktoberfest menu.
Kaiser Maximilian's Oktoberfest Menu is being served at the Espresso Bar from 12:00 noon until 11:00 pm and in the Main Dining Room from 5:00 to 11:00 pm from October 12 through November 3, 2022. The regular a la carte menu is also available. Reservations are recommended. Whether dining al fresco at the European-style sidewalk café tables, or in the intimate air-conditioned dining room, you'll enjoy the fabulous cuisine, professional service and elegant atmosphere that have made Kaiser Maximilian a top spot for fine dining in Puerto Vallarta.

Open Monday-Saturday from 8 am to 11 pm for breakfast, lunch and dinner, Kaiser Maximilian Restaurant & Cafe is located at Olas Altas #38B in the Zona Romántica of Puerto Vallarta. For reservations call (322) 223-0760 or visit KaiserMaximilian.com