Puerto Vallarta, Mexico – The non-profit Center for Traditional Medicine, in collaboration with Eat the Change and the Center for World Indigenous Studies has just launched a free course for teens, their parents and educators, called "Native Roots, Greener Futures: Walking the Kálhaculture Way".
The video course offers teenage students (and those of all ages!) the opportunity to learn about and explore the application of Indigenous science and wisdom to the problems of climate change.
This free course is a collaborative effort among an international team of educators, activists and changemakers.
Students listen to the stories of activist scholars, learn about plants and medicines, and above all learn how to become changemakers in their own communities.
Many activist scholars interviewed who created the course are working here in the Bahía de Banderas and in Mexico, sharing news of their environmental and health work.
The course objectives include:
• Learn Indigenous sciences to address climate change
• Contrast Indigenous ways of knowing and western knowledge systems
• Define Co2 and its effects on plants
• Explore how the colors of plants, fruits, and vegetables provide medicine and nutrition
• Learn how to become an activist scholar and change the world!
• Apply mindfulness for self-care and successful studies
There is a comprehensive Teachers Guide filled with fun, learning activities and 3 Ebooks including Medicinal Plants of the Jungle, a bi-lingual book based on Dr. Leslie Korn's work with communities in Cabo Corrientes; Salish Country Cookbook, a cookbook of recipes, herbs and culture rooted in the Pacific Northwest United States; and a book in Spanish entitled Aprendiendo en la Milpa.
Join us for this free, self-paced online video course at nativeroots.cwis.org. (A Spanish version launches in March.)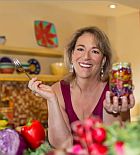 Leslie Korn has lived and worked in Banderas Bay since 1973 conducting research in Traditional Medicine of Mexico. She is a Harvard Medical School and Harvard School of Public Health-educated clinician in clinical practice in Mental Health Nutrition, Integrative Medicine and the prevention of dementia and cognitive decline. She is the author of 8 books, including 'Natural Woman: Herbal Remedies for Radiant Health at Every Age and Stage of Life.' To learn more about her work, visit DrLeslieKorn.com. She can be reached at lekorn(at)cwis.org.


Click HERE to read more articles by Leslie Korn.