Puerto Vallarta, Mexico – The Leslie Korn Institute for Integrative Medicine would like to share some of the best herbal medicines for fighting infections and dealing with pandemic stress that is backed by indigenous science and biomedicine.
Some of the most effective and widely used foods and herbs that support immune function include garlic, honey, ginger, echinacea, goldenseal, cloves, and oregano. These natural ingredients, which include fresh roots, leaves, and prepared extracts, easily fit your daily diet to enhance resilience and fight infection.
Antidepressant herbs can help cope with pandemic-related stress and depression. These herbs also improve our ability to focus and think. Among my favorites:
Lemon balm (Melissa officinalis)
Oats (Avena sativa)
Pulsatilla (Anemone pulsatilla)
Saffron (Crocus sativus)
St. John's wort (Hypericum perforatum)
Getting enough sleep during the pandemic is essential, and ensuring natural sunlight on the skin and through the eyes, supports natural rhythms that enhance the flow of sleep. There is scientific evidence that vaccines are much more effective if you get plenty of sleep the week before vaccination.
If you are struggling to fall asleep or stay asleep, I suggest gentle, soothing herbs. Sedatives promote sleep and relaxation and include California poppy (Eschscholzia californica), hops (Humulus lupulus), and valerian (Valeriana officinalis).
To learn more about the use of herbs and natural remedies during the pandemic, Click HERE to download my new free report, where you will find the most recent science alongside ancient wisdom for weathering the ongoing effects of the pandemic.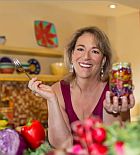 Leslie Korn has lived and worked in Banderas Bay since 1973 conducting research in Traditional Medicine of Mexico. She is a Harvard Medical School and Harvard School of Public Health-educated clinician in clinical practice in Mental Health Nutrition, Integrative Medicine and the prevention of dementia and cognitive decline. She is the author of 8 books, including 'Natural Woman: Herbal Remedies for Radiant Health at Every Age and Stage of Life.' To learn more about her work, visit DrLeslieKorn.com. She can be reached at lekorn(at)cwis.org.


Click HERE to read more articles by Leslie Korn.