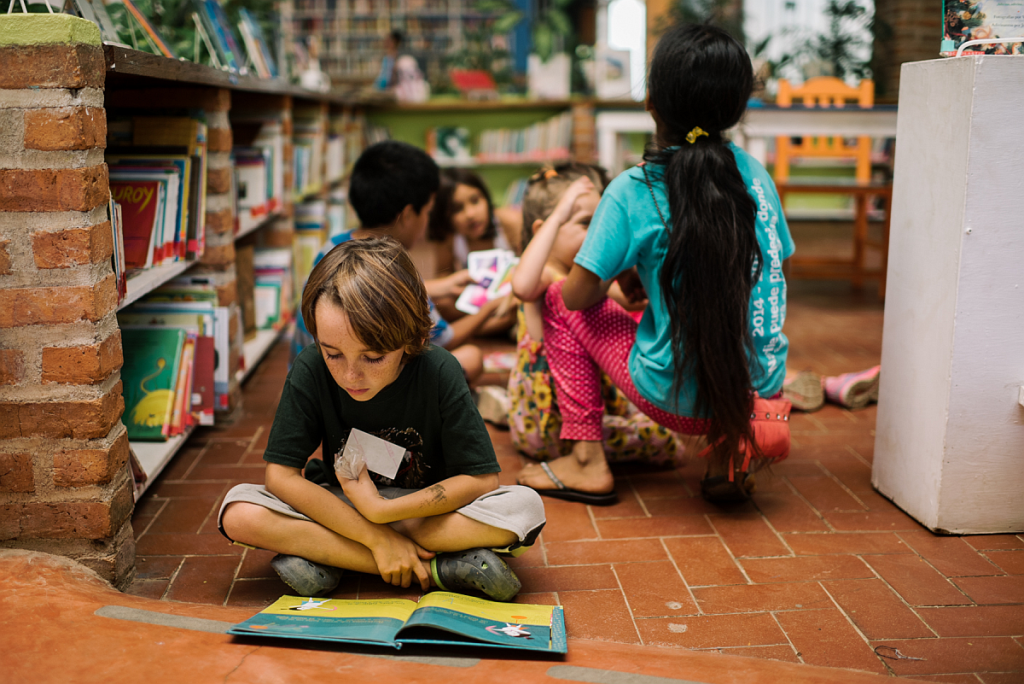 San Pancho, Nayarit, Mexico – Entreamigos began in 2006 on a kitchen table in the middle of a San Pancho street. Today, housed in a giant warehouse recognized as a model sustainable facility, it is an active community center with classes and workshops, a scholarship program, a bilingual library for children and adults, a computer center, an extensive recycling program, a gift store and the Recicla thrift shop.
Here's the latest news from Entreamigos:
LITERARY WEEK IS ALMOST HERE!
May 29th – June 2nd
Imagination Takes Flight
We are excited to share the amazing program for Literary Week! Our team has been busy planning so many fun events. This week really means a lot to us at Entreamigos. Literacy and creativity are the heart of our work. Don't miss our rally on Monday at 4 pm to kick things off!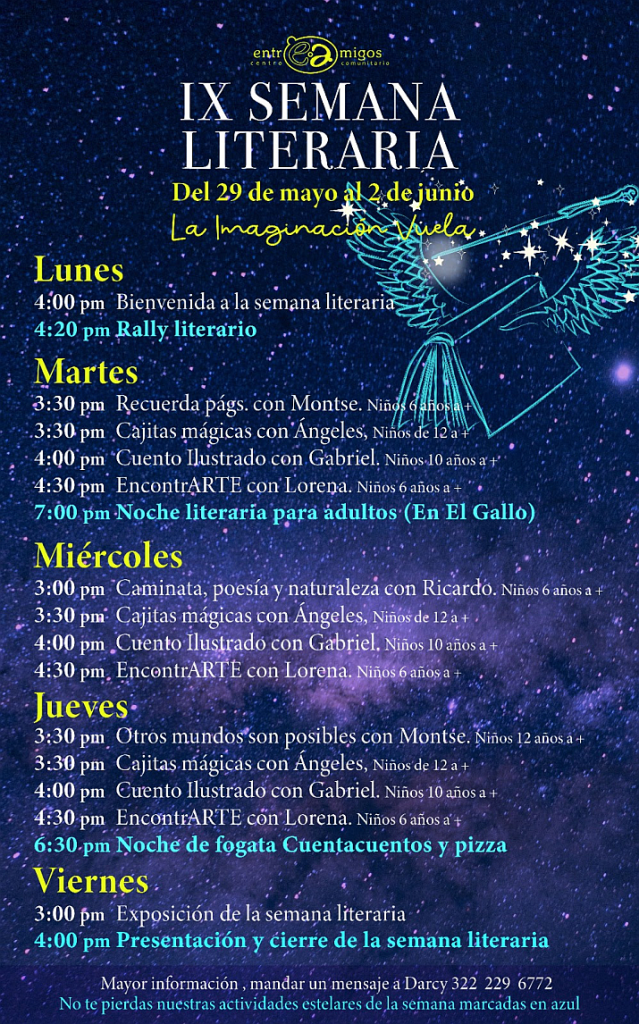 Come join us for storytelling, reading, illustrating, crafting, literary scavenger hunt, and stories around the campfire. And you can find us at El Gallo for Adult Poetry Night on Tuesday, May 30th. It's always powerful to hear spoken word together and how someone interprets the world around them. ALL events and workshops are free to everyone in our community. See you there!
WOMEN'S GROUP IN ACTION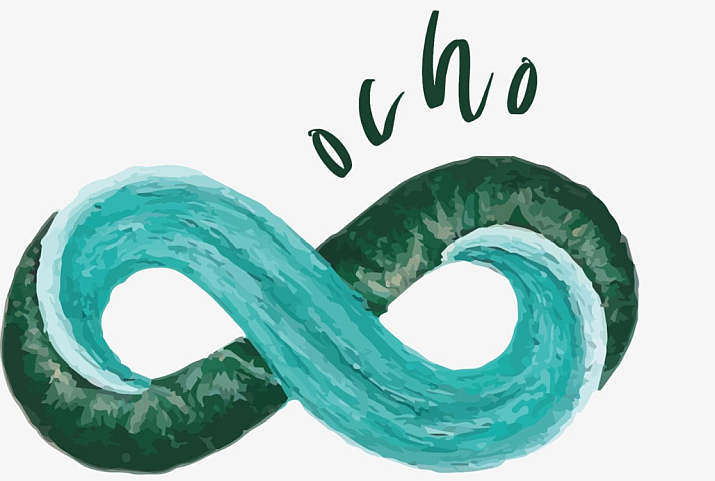 Our very own group of Women Who Create has been super busy supporting the community. The group made more than 70 decorative pieces for the new healing and wellness center in town, called Ocho. It is a place to heal, play, learn, create and we are honored to be able to add to the magic happening there.
You can check out the offerings at Ocho HERE.
ARTIST CORNER – JUNE 9TH
We can't believe it, but our last Artist Corner of the season is here! Come out on June 9th to support two local artists who will be showcasing their pieces. No better way to spend a Friday evening than joining in community and supporting each others creativity.
THANK YOU SAN PANCHO ANIMALES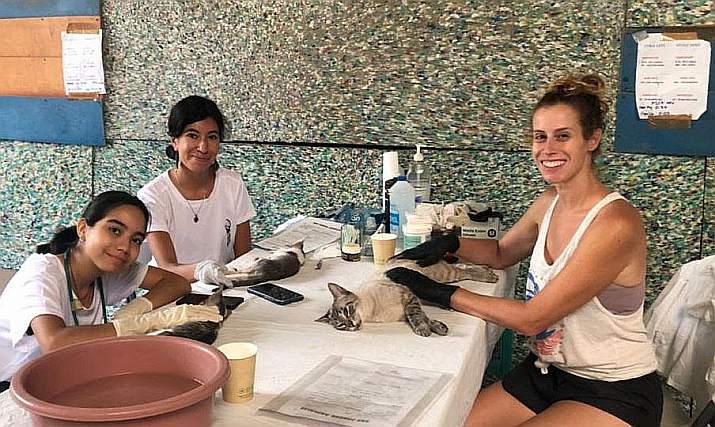 Another HUGE thank you to San Pancho Animales. We hosted a spay and neuter clinic this week, and we appreciate every volunteer who comes out to help make sure we are keeping the animal population under control in town. Without this important work we would surely see so many more animals roaming without homes.
If you would like to learn more about the amazing work they do click HERE.
Support Entreamigos
If you would like support this important work, you can make a secure donation via credit card or PayPal, by clicking HERE.
Thank you for making a difference in the lives of the children and families of San Pancho!

Located at Av. Tercer Mundo No. 12 in San Francisco, Nayarit, Mexico, Entreamigos is an active community center whose primary focus is to increase educational opportunities for the children of San Pancho. To achieve these goals Entreamigos runs an art collective non-profit store, a library, a computer center and a collection of educational and community based workshops and initiatives. Entreamigos is entirely funded by donations and almost completely run by volunteers. To learn more about our programs and activities please visit entreamigos.org.mx.