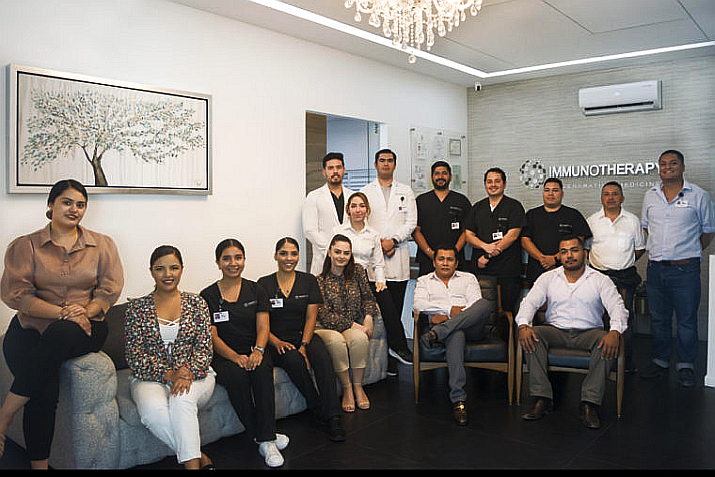 Puerto Vallarta, Mexico – Everyone wants to look and feel great plus enjoy a long, healthy life. What if your desire for beauty goes beyond the normal procedures, treatments, facials and anti-aging wrinkle cream already seen everywhere?
The Immunotherapy Clinic in Puerto Vallarta is one of the leading immunology and stem cell clinics for alternative medicine offering anti-aging and preventative procedures. They are staffed by biologists and doctors with more than 20 years scientific research and experience. Since opening in PV in 2015 there have been many successful testimonials and they have been cited in many medical publications.
Starting with the highest quality mesenchymal stem cells from their own lab, Immunotherapy clinic goes beyond typical stem cell injections treating autoimmune diseases to offer innovative preventive and body enhancements popular within the LGBTQ+ community. The Mayo Clinic has already successfully used stem cells to repair tissues (heart and bone), treat diseases and boost the immune system.
What are Stem cells? The raw materials that regenerate new tissues and differentiate into many types of cells in the body.
How can stem cells be useful? Stem cell therapy is already proven to fight diseases but also used for elective body enhancements like: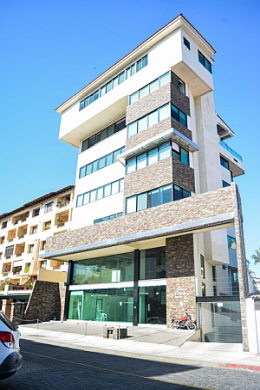 • Plasma Facials and Anti-aging treatments
• Hair Regrowth
• Penis Enlargement
• Regenerative Dentistry for roots, gums, and bones
• Living with HIV Programs
Disease Prevention processes like:
• Plasmapheresis a blood purification process
• Ozone Therapy
• Low level light therapy
• Peptide therapy
Other ways stems cells can be useful:
• Speed up recovery time after an injury or surgery
• Prevent scar tissue during healing
• Reduce pain, especially caused by chronic disease
• Reverse chronic degenerative disease and autoimmune disorders by up to 80-100%
• Regenerate brain cells and repair damage to the nerves
• Improve motion, flexibility and sleep quality
• Increase collagen production for aesthetic purposes and anti-aging
Why Immunotherapy Clinic in PV? Immunotherapy clinic was the first clinic to offer stem cell treatment and immunotherapy in Mexico. They use the highest-quality mesenchymal stem cells from their own laboratory in PV that promotes new cell growth, regeneration, and an overall better immune system for anti-aging and regenerative medical procedures. Additionally they use exosomes, peptides, laser therapy, ozone therapy, multivitamins, and TIB to provide a complete program to heal the body.
Alternative medicine and body enhancements using stem cell therapy is safe, effective, painless, affordable and available in Puerto Vallarta at Immunotherapy Clinic. Email them at contact(at)immunotherapymx.com for a free consultation and find out how stem cells can be useful for your body enhancement!
Originally published by GayPV.com. The views and opinions expressed in this post are those of the authors and do not necessarily reflect the official policy or position of BanderasNews.com.