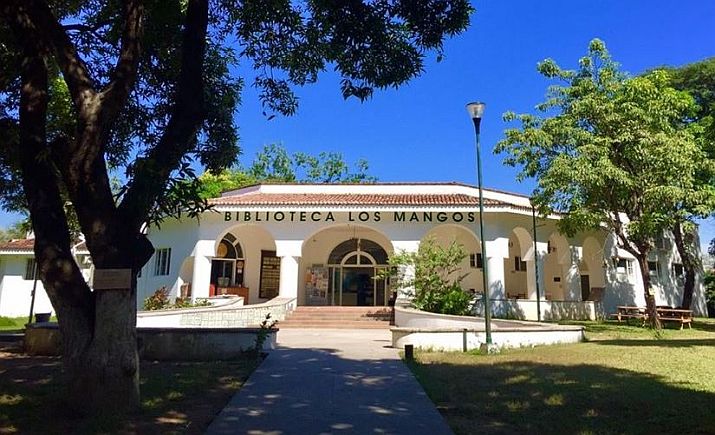 Puerto Vallarta, Mexico – Mark your calendars for a night of elegance and philanthropy as Puerto Vallarta's Public Library, Biblioteca Los Mangos, gears up for its 27th-anniversary celebration with a grand gala dinner on November 24, 2023.
The event promises to be a night of elegance and camaraderie, aimed at supporting the vital needs of the non-governmental institution with warmth and generosity.
A donation of $1,000.00 pesos is the ticket to this unforgettable evening, with the proceeds dedicated to bolstering the library's mission. This generous gesture not only grants access to an evening of festivities but also channels support for the pressing needs of the non-governmental institution. The funds will be strategically utilized to address the priority needs of the institution, furthering its commitment to fostering art and culture within the Puerto Vallarta community.
The dress code for the evening is a stylish 'White Dinner,' adding an extra layer of sophistication to an already distinguished event. Attendees are encouraged to don their best white attire, creating a visually stunning atmosphere that mirrors the community's commitment to the arts.
The success of this celebration is made possible through the generous sponsorship of Casa Mezcales Restaurante, Club Rotario Puerto Vallarta, Reposteria Los Chatos, La Tosca, Proyecto Nebulosa, Vallarta-Nayarit Gastronomica, Icú, BEVA, Barcelona Tapas, and Rocco Troyani. These local businesses have rallied together to support and celebrate the thriving artistic and cultural spirit of Puerto Vallarta.
As Los Mangos Library extends its heartfelt appreciation to the sponsors and the community at large, the invitation is open for everyone to join this special occasion. Come together to celebrate the library's 27 years of unwavering dedication to promoting art and culture in Puerto Vallarta.
For further details or to secure your spot at the gala dinner, please call 322-109-0009 or 322-224-9966. Don't miss this chance to be part of a memorable evening that celebrates the past, present, and future of Los Mangos Library.
Open Monday-Friday from 10 am to 9 pm, and from 10 am to 4 pm on Saturday, Biblioteca Los Mangos is located at Av. Francisco Villa 1001, Col Versalles, Puerto Vallarta. For more information, call (322) 224-9966, send an email to losmangoslibrary(at)gmail.com, or visit BibliotecaLosMangos.org.