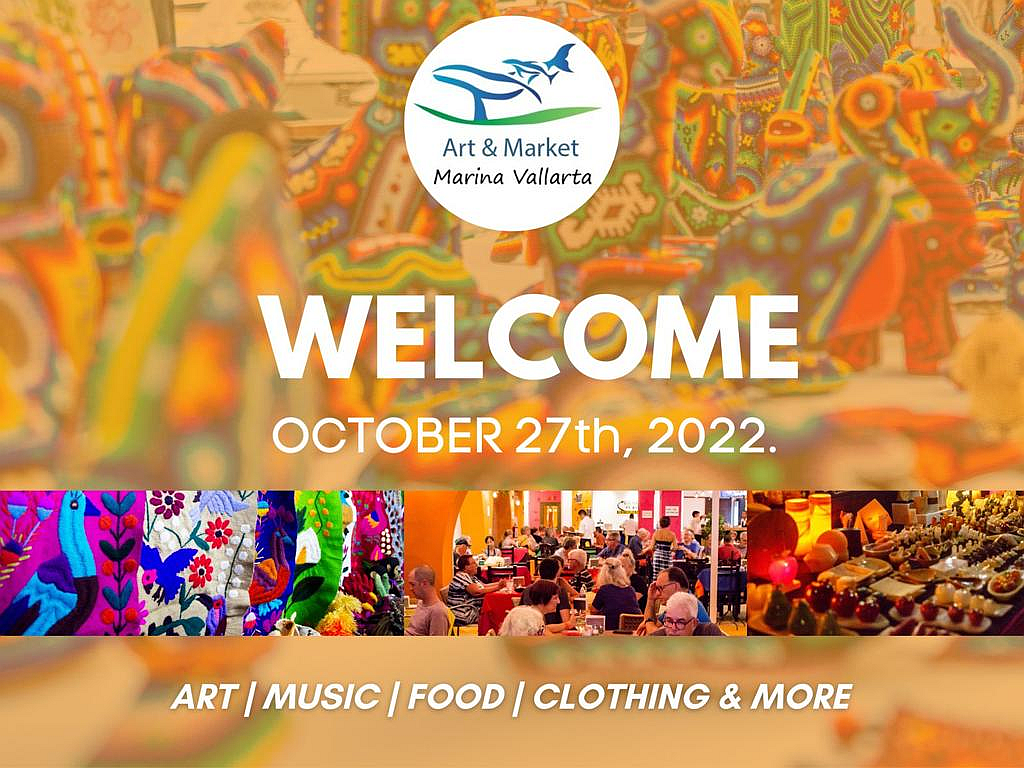 Puerto Vallarta, Mexico – Walk around the charming cobblestone streets of Puerto Vallarta and you'll find unique, artisan treasures and souvenirs around almost every corner. But one of the best places to procure gifts and absorb the local culture is at the Marina Vallarta Art & Market, held all along the Marina Malecón every Thursday from 6:00 until 11:00 pm.
This lively market features culinary delights, locally-made arts & crafts and live music. With up to 200 vendors spread out along the Marina Vallarta Malecón, shoppers will find everything from hand-painted art, silver jewelry, handmade clothes & bags and leather huaraches, to homemade bread, locally-sourced tequila and hand-rolled cigars.
In addition to an assortment of treasures, the vibrant market entertains tourists and locals alike with thrilling live performances. Folkloric dancers, Mariachi, a Huichol group and a wide variety of musicians all make the market a memorable and festive experience.
The Market's festive atmosphere is amplified during holidays and at special times of the year, Art & Market coordinator Antonio García, of the Marina Vallarta Residents Association, explained. "This year, we start off with everything that involves Día de Muertos (and Halloween for the American community); next we'll have Thanksgiving items; in December it becomes a Christmas market; in January we have roscas and other articles for Three Kings Day; in February the market is filled with jewelry and gifts for El Día del Amor y la Amistad (Valentine's Day); in March we dress up for spring; and in April and May, gifts for mothers are offered, so there is something for each monthly celebration from October through May."
Everyone is invited to come out and enjoy this seasonal attraction on Thursdays from 6:00 pm to 11:00 pm. After you've explored all of the Marina Vallarta Art & Market booths to your heart's delight, you can end your fun-filled evening at one of the many restaurants and bars in this vibrant area.
The Marina Vallarta Art & Market runs every Thursday through May 2023. For more information, visit Art and Market PV on Facebook.