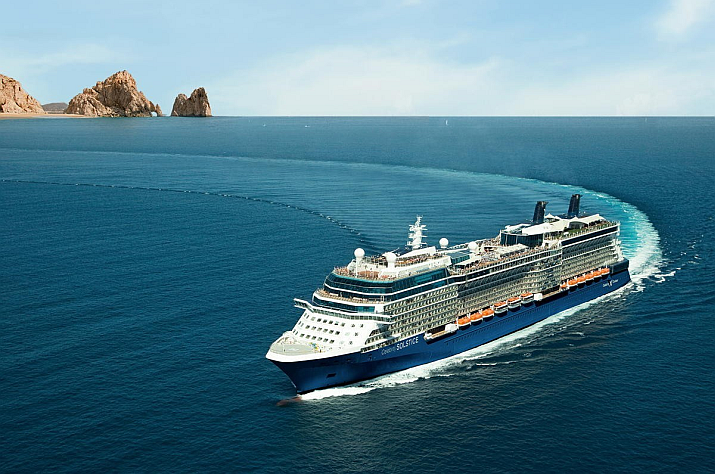 Mexican cruise ports have once again become very busy with the arrival of thousands of tourists on board the various cruise lines calling in the country's most sought-after destinations.
According to Mexico's Ministry of Tourism (Sectur), 2.6 million travelers arrived in the country aboard cruise ships between January and May 2022. The main ports of arrival were Cozumel and Mahuahual, Quintana Roo; Ensenada, Baja California; Cabo San Lucas, Baja California Sur; Puerto Vallarta, Jalisco and Mazatlán, Sinaloa, which represented 95.6 percent of the total passengers.
Number of Cruise Arrivals in the First Five Months of 2022
Cozumel – 498
Mahuahual – 251
Ensenada – 140
Cabo San Lucas – 116
Puerto Vallarta – 89
Mazatlán – 69
Tourism authorities reported that passenger arrivals in this period generated revenues of $198.5 million for Mexico and it is expected that in all of 2022, revenues by cruise passengers will be $480.4 million, which represents 286.2 percent more than in 2021 and is just 23.3 percent shy of the $626 million collected in 2019, before the COVID-19 pandemic.
Some of the cruise lines traveling this year or in 2023 throughout the seas surrounding Mexico, including the Pacific, Western Caribbean, and Riviera Maya areas, are Carnival Corporation, Royal Caribbean International, Norwegian Cruise Line, Princess Cruises, Holland America Line, Windstar Cruises, MSC Cruises, Virgin Voyages, Disney Cruise Line, Regent Seven Seas Cruises, Costa Cruises, Celebrity Cruises and Vidanta Cruises, among others.

It should be noted that the popularity of cruises in Mexico has been growing to such an extent that the Mexican company Grupo Vidanta recently debuted Vidanta Cruises, the first to offer luxury cruise trips across the country's coasts while offering sumptuous amenities. Aboard its private mega yacht Vidanta Elegant, the line offers a novel experience designed only for adults.
This year, Mexico expects to receive 2,313 cruises, which is 177.7 percent more than the 883 that arrived in 2021 but 21.6 percent fewer than the 2,951 cruises that arrived in 2019. As for the average number of passengers, Mexico's tourism authorities expect 2,929 travelers to arrive per ship. It should be noted that in 2021 some cruise arrivals operated with restrictions by sanitary protocols, so each arrival generated only 1,785 passengers.
Ports With the Highest Number of Scheduled Arrivals in 2022
Cozumel – 962
Mahuahual – 386
Ensenada – 269
Cabo San Lucas – 241
Puerto Vallarta – 149
Mexico welcomes the fact that the aforementioned cruise lines return to their ports after having remained more than a year without activities due to the measures imposed by the U.S. Centers for Disease Control and Prevention (CDC), due to the COVID-19 pandemic. From January to May 2022, the arrival of passengers represented a foreign exchange income of $198.5 million.
Source: Travel Pulse