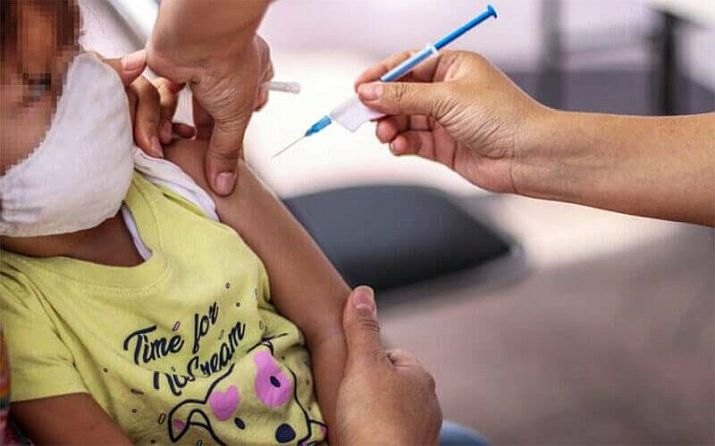 Mexico City – The federal government will offer COVID-19 vaccines to more than 1 million children with disabilities and illnesses, but it currently has no plans to inoculate minors without any underlying health problems.
"The decision was taken to vaccinate children with some diseases… children who need special treatment. More than 1 million children will be vaccinated in the country, children with disabilities, with some kind of problem, a disease," President López Obrador told reporters at his regular news conference on Wednesday.
Health regulator Cofepris has approved the use of the Pfizer vaccine to immunize children aged 12 and over but the federal government has only offered shots to youths who have obtained injunctions ordering their inoculation.
López Obrador said earlier this month that the government's medical experts believe that the vaccination of children is unnecessary, even though infections among minors and hospitalizations have increased as the highly contagious delta strain circulates widely.
The president's announcement on Wednesday was foreshadowed by remarks made by Deputy Health Minister Hugo López-Gatell last week. He said in an interview that 1 million Mexican children with underlying health conditions that make them susceptible to serious disease would be offered shots.
"We have identified one million people between 12 and 17 with cancer, renal or hepatic insufficiency, HIV/AIDS, transplanted organs, congenital diseases and other [conditions] that diminish the immune system," he told the newspaper La Jornada.
Read the full article on Mexico News Daily.