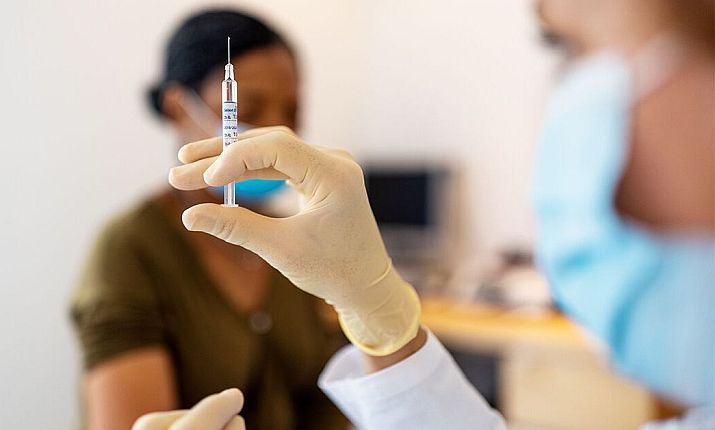 Mexico City – Since May 9, 2023, when Mexico decreed the end of the Covid-19 health emergency, the method to vaccinate against the virus has been modified. Now considered a seasonal disease similar to influenza, the anti-Covid vaccine will be incorporated into the universal vaccination program.
According to the Undersecretary for Prevention and Health Promotion, Hugo López-Gatell, the vaccination against the SARS-CoV-2 virus will be administered along with the influenza vaccine, as is done every year during the flu season, at health centers and clinics throughout the country.
In accordance with the Long-Term Management Plan for the Control of Covid-19, which was issued by the agency in June, these changes to the vaccination scheme must be ready by September 2023, so that the new prevention strategy can begin in October.
"The vaccination would be precisely in the season that the influenza vaccine is given. Approximately, from the middle of October until March, always hoping that the largest number of vaccines are applied before December," explained López-Gatell in an interview with the media.
By incorporating the anti-covid dose into the national vaccination scheme, the criteria for administering it will change, since the reinforcements (booster shots) will only be for groups with the highest risk of becoming seriously ill or dying.
These groups include the elderly (over 60 years of age), pregnant women, healthcare workers, and young adults with comorbidities, such as those with diabetes, obesity, lung or heart problems, and other chronic diseases. Adults, adolescents and children from 6 months of age with diseases that cause moderate to severe immunosuppression will also get special consideration.
He insisted that 98 percent of Mexicans have antibodies against covid-19 and that the population that remains at risk is one that has not yet been vaccinated.
López-Gatell added that the biologicals that were acquired during the pandemic stage that are still in force will be applied and, in addition, doses of Abdala, made in Cuba, could be used. The Patria vaccine, made by Mexico, has not yet received authorization for its regular use, so its use is still pending, he acknowledged.