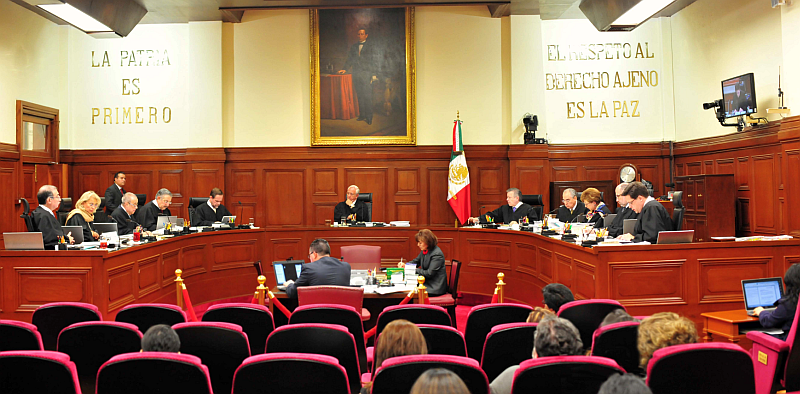 Mexico City – The Mexican Supreme Court has struck down a portion of the controversial electoral reform package known as "Plan B," which would reduce the budget and powers of the country's election authority.
In a vote of nine in favor and two against, the court invalidated the first part of the legal reforms intended to restructure Mexico's National Electoral Institute, an autonomous election oversight body commonly abbreviated as INE.
That first section included reforms to the INE's administrative responsibilities and its ability to regulate political communications.
In Monday's decision, the Suprema Corte de Justicia de la Nación (SCJN) ruled that Mexico's Congress has committed violations of legislative procedure in pushing Plan B forward without adequate time for debate and consideration.
The justices' decision was a blow to the administration of President Andrés Manuel López Obrador, who backed the Plan B reform and has criticized wasteful spending at INE and other government watchdog agencies.
Mexico's Supreme Court is scheduled to review a second part of the electoral reform package at a later date, dealing with proposed changes to INE's budget, staffing and powers.
With Plan B now in danger of being overturned in court, some in López Obrador's administration are calling for a "Plan C," which involves obtaining a qualified majority in the Chamber of Deputies and thus being able to carry out constitutional reforms, as well as secondary laws.