Puerto Vallarta, Mexico – Recent political events in the USA have left a lot of folks thinking very seriously about moving out of the country. Although the neighbor to the north has a lot of very appealing qualities, we'd like to list the Top 6 reasons why looking south is the better way to go.
1. The Weather: Lots places in Mexico, especially beach towns such as Puerto Vallarta, feature year-long summer temperatures. Not only that, but Mexico is home to over 6000 miles of coastline. How can you say no to sunshine and beaches?
2. The Cost of Living: With exchange rate at a record high, living in Mexico is extremely affordable. Everything from mortgages in Mexico, property taxes, and real estate, to healthcare, groceries, and entertainment is much cheaper than in Canada or the US.
3. Easier Immigration Policy: Need we say more? It's much easier to move to Mexico than to Canada.
4. The Culture: Mexico has an incredible history, and very rich day-to-day living culture. From ancient Mayan and Aztec cultural practices to farmers' markets, to beautiful celebrations, Mexico's culture is something that its northern neighbors can't even begin to compete with.
5. The people: Everything that you have heard about the warmth and friendliness of the Mexican people is true. Especially in Puerto Vallarta, where our local community is welcoming to people of every nationality, religion and orientation.
6. A Laid Back Lifestyle: Life in Mexico is very different than in Canada or the US, things are a little slower. People take the time to stop and chat when they see a friend, to go for a leisurely stroll, or read a book on the beach. Say goodbye to always being in a rush…
If you're one of those people who has had enough of the seemingly never-ending post-election chaos in the US, these are just a few of the reasons why buying a home in Mexico can improve your quality of life; and MEXLend, the most experienced residential brokerage in Mexico, is here to help you buy your dream home, wherever it may be. They are committed to accompanying you through the process of buying a home anywhere in Mexico, including securing home loans, Escrow services, and insurance.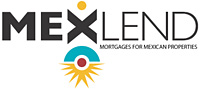 Are you looking to purchase a home, vacation or investment property in Mexico? To discover which one of the many mortgage loan options that MEXLend offers is right for you, visit MexLend.com or MexLend.com.mx, call (322) 222-7377 in Vallarta, toll-free at 1.800.3.Mi.Casa in Mexico or (917) 779-9061 from the US or Canada.


To learn more about MEXLend, click HERE.