Puerto Vallarta, Jalisco – Mexico is an exquisitely diverse country with all the beautiful immersions of culture and art. One of the many forms of art that are created in Mexico is a wide array of fascinating literature.
Mexican authors have a knack for writing in beautiful form. Plus, the fact that these books are generally written in Spanish first, and then translated to English, makes for a wonderful reading experience that any book lover is sure to enjoy!
Check out this short list of books by Mexican authors that we believe every Mexico lover should read at least once:
Like Water for Chocolate – Laura Esquivel
Laura Esquivel's tale of romance, magic, wit, and even recipes will have you in tears and in laughter while you journey through a story of tragedy, bad luck, and undeniable love.
The Labyrinth of Solitude – Octavio Paz
Long acknowledged as one of Mexico's most admired cutting-edge writers and critics, Octavio Paz has created one of the most compelling works ever written on Mexico, its people, character, and culture.
Gods of Jade and Shadow – Silvia Moreno-Garcia
In a unique, somewhat dark, fairy tale inspired by Mexican folklore, you follow the story of Casiopea Tun while she undergoes a life-changing journey in the strangely alluring Mayan God of Death.
Spending some time in Mexico gives you the exclusive opportunity to witness and experience the many forms of art that are created in this country. However, living in Mexico can be a dream come true for anyone who wants to give it a shot, and we're here to help. MEXLend is the most experienced residential mortgage broker in Mexico. We accompany you through the process of buying a home including securing home loans and Escrow services anywhere in Mexico.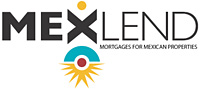 Are you looking to purchase vacation or investment property in Mexico? To discover which one of the many mortgage loan options that MEXLend offers is right for you, visit MexLend.com or MexLend.com.mx, call (322) 222-7377 in Vallarta, toll-free at 1.800.3.Mi.Casa in Mexico or (917) 779-9061 from the US or Canada.


To learn more about MEXlend, click HERE.