Puerto Vallarta, Mexico – As young people, entering the workforce, we are all advised to start investing in retirement and to invest early. RRSP or 401K, diversified funds, pension plans, compounding interest… retirement investing is something to which we all pay attention.
But in that sound saving advice we so often hear, one important part of retirement planning is rarely mentioned: planning for your retirement lifestyle.
Investing sagely for retirement isn't just about financial planning, it's about lifestyle planning, particularly if real estate investment is part of your portfolio. If your dream retirement includes quality healthcare, a great climate, an affordable cost of living, and a relaxed tropical lifestyle, then investing in retirement property early is a wise strategy.
Imagine that you retire at 65 and decide that you would like to purchase a winter home in Mexico. For most, there are two options: take a large sum from your retirement savings capital to purchase a vacation home outright or secure a mortgage in Mexico from MEXLend. While both options would be achievable for some, for many the impact upon a monthly retirement income would be prohibitive.
However, investing in a retirement property at a younger age means that come retirement, your second home will already be yours, no payments necessary. Even better, buying a second home in a vacation destination like Los Cabos, Puerto Vallarta, Cancun or San Miguel de Allende means that vacation rental income could pay those mortgage payments for you. (Click HERE to learn about Mexico rental property tax obligations.)
With MEXLend's exclusive USD mortgages in Mexico and access to peso loans from every bank and lending institution in the country, it has never been easier for younger buyers to start investing in their retirement and retirement lifestyle. CONTACT US TODAY for more information about how we can make your future dreams a reality.
Click HERE to learn more about home loans in Mexico from MEXLend.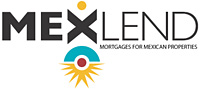 Are you looking to purchase a home, vacation or investment property in Mexico? To discover which one of the many mortgage loan options that MEXLend offers is right for you, visit MexLend.com or MexLend.com.mx, call (322) 222-7377 in Vallarta, toll-free at 1.800.3.Mi.Casa in Mexico or (917) 779-9061 from the US or Canada.


To learn more about MEXLend, click HERE.