Puerto Vallarta, Mexico – When it comes to home financing in Mexico, the Fideicomiso is something that tends to come up often, so we've decided to share a little about what it is and how it works:
In 1917, when Mexico was going through low economic times, it was written in the constitution that no non-Mexican could own property within 100 kilometers of any Mexican border, or within 50 kilometers of any Mexican coastline. These lands became known as the "Restricted Zones".
However, as the economy recovered and foreign investment became of interest in these areas, instead of changing the constitution, Mexico issued what is called the Fideicomiso, which is an agreement between the foreign buyer and a Mexican bank, essentially, a trust.
There are many financial institutions, both multinational and national, to choose from to hold the trust. There is usually an initial fee for drawing up the Trust Agreement, and an annual fee based on property value.
The property is not an asset of the bank regardless of the fact that they hold the title and act as the trustee. The buyer is named as first beneficiary and has every legal right with the property as any owner would; they have full right to occupy, rent, or modify the property as they see fit.
The trusts are set up for renewable 50-year periods, and second beneficiaries can be named in order to ensure automatic inheritance. So essentially, all the bank is doing is acting on behalf of the buyer in order to allow them to possess property in the "Restricted Zone".
If you have any questions or concerns on which institution is best for you, how the Fideicomiso works with home loans in Mexico, or simply need someone to walk you through the process, here at MEXLend we are happy to help. Don't hesitate to CONTACT US, we're here to make sure you get what you need!
MEXLend can provide home loans in Mexico from properties all over the country. We are extremely efficient in making sure that we find exactly what you're looking for in a second or retirement home, and we're committed to accompanying you through the purchasing process, including securing home loans, Escrow services, and insurance.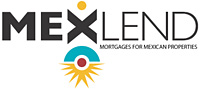 Are you looking to purchase a home, vacation or investment property in Mexico? To discover which one of the many mortgage loan options that MEXLend offers is right for you, visit MexLend.com or MexLend.com.mx, call (322) 222-7377 in Vallarta, toll-free at 1.800.3.Mi.Casa in Mexico or (917) 779-9061 from the US or Canada.


To learn more about MEXLend, click HERE.