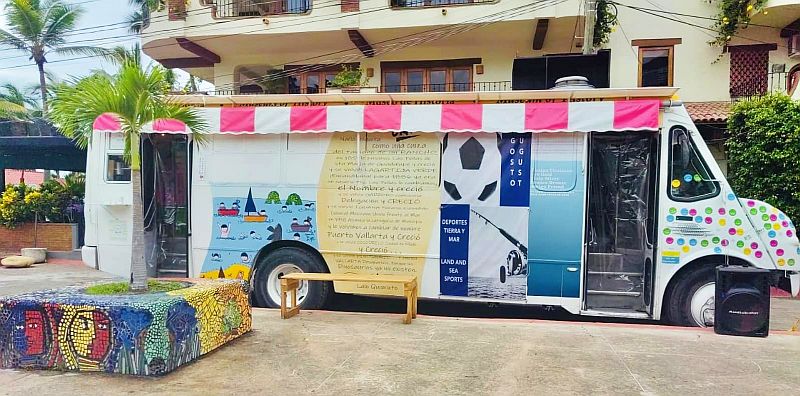 Puerto Vallarta, Jalisco, Mexico – A new mobile museum is bringing the history of Puerto Vallarta to the people. The museum, called Ruta Mushi, is a converted school bus that has been outfitted with exhibits on the city's history, culture, and natural beauty.
Ruta Mushi is the brainchild of the Asociación Civil Museo de Historia Puerto Vallarta, a non-profit organization dedicated to preserving the city's cultural heritage. The foundation launched the mobile museum in 2023 with the goal of making history more accessible to everyone.
The museum is divided into three sections. The first section tells the story of Puerto Vallarta's founding, from its humble beginnings as a fishing village to its transformation into a popular tourist destination. The second section explores the city's rich cultural heritage, with exhibits on its indigenous people, its colonial history, and its vibrant arts scene. The third section focuses on the city's natural beauty, with exhibits on its beaches, mountains, and jungles.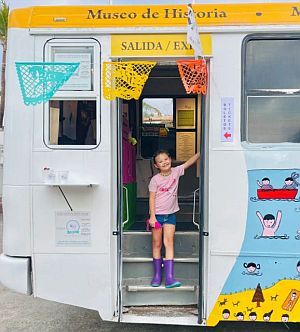 Each month, the mobile museum focuses on a different theme, enriching the knowledge not only of Vallarta locals but also of the tourists who visit this vibrant city. In August the focus is on Sports History; in September it will be La Charrería; in October Art in the city; in November the History of the Cemeteries and in December The Churches and the Pilgrimages.
Ruta Mushi is currently on a tour of the city, visiting different neighborhoods from 9 am to 9 pm every Tuesday through Sunday. In August, the schedule is as follows:
Tuesdays – Plaza Pitillal, El Pitillal
Wednesdays – La Lija, Coapinole
Thursdays – Calle Popa, Marina Vallarta
Fridays – Parque Hidalgo, Col 5 de Diciembre
Saturdays – Parque Lazaro Cardenas, Col. Emiliano Zapata
Admission is $20 pesos per person, with discounts for children, students and seniors.
The mobile museum is a great way to learn about the history and culture of Puerto Vallarta. It is also a fun and educational experience for people of all ages. If you are visiting Puerto Vallarta, be sure to check out Ruta Mushi.
For more information, visit the Ruta Mushi website or Facebook page.