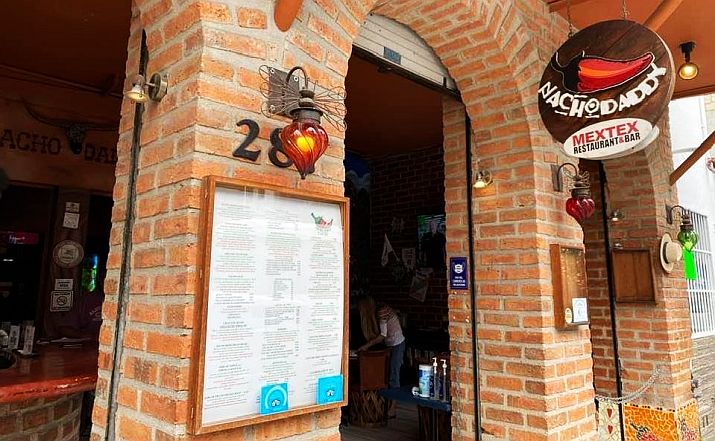 Puerto Vallarta, Mexico – While many Puerto Vallarta restaurants and entertainment venues took their vacations during the month of September, Nacho Daddy Mexico Restaurant & Sports Bar reopened for its 14th season on September 5, 2022.
Known as THE place to go for affordable entertainment in Puerto Vallarta's Zona Romantica, Nacho Daddy is the place to go to eat, drink, dance, listen to great music, socialize, play games and watch all kinds of sports, including NFL, NHL, NBA, MLB, FIFA, CURLING and more via satellite on one of the sports bar's 8 large TVS. They are subscribed to many cable and streaming sites, so you can watch most any sporting event.
An original concept in "Mex-Tex" cuisine, Nacho Daddy's menu is loaded with affordable "Mex-Tex" dishes, including tasty enchiladas, chalupas, chile rellenos and killer "macho borracho" chile. It also offers a wide selection of North American favorites, like chicken fried steak, juicy hamburgers and a wide variety of soups, salads and sides. You want a juicy ribeye steak? Nacho Daddy Mexico can grill your steak to perfection. The servers all speak English, and they are quick to bring you whatever your heart desires.
There's also a full bar that serves everything from well to premium liquors, along with a selection of wines and bottled beers. Its friendly, expert bartenders are quick to serve you beers, tequilas, cocktails and wine – a little or a lot.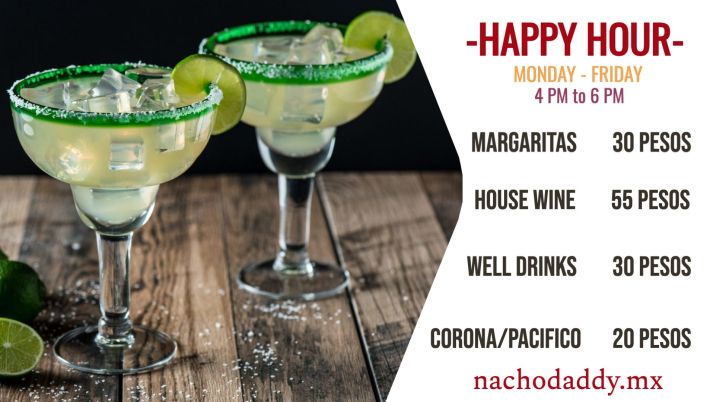 When it comes to fun, Nacho Daddy's 14th season has many weekly activities planned, including:
Happy Hour Monday-Friday from 4-6 pm
Happy Hour Trivia on Tuesdays at 5 pm
Friendly Poker Monday and Thursdays
Bingo on Wednesdays at 4 pm
Movie Screenings
Karaoke Nights
Free Wi-Fi
The upstairs comes alive at night with live music almost every evening. The vibe at Nacho Daddy Mexico is a sort of "Tropical House of Blues." It's the place to see many of your favorite local bands, and visiting musicians from across North America often drop in to play gigs on Nacho Daddy's upstairs stage.
So, what are you waiting for? Head on over to Nacho Daddy, where locals, ex-pats and tourists from across the globe gather to drink, eat, dance, listen to great music, watch sports and have a rip-roaring good time!

Open daily from 11 am to 12 am for lunch, dinner, live music and lots of fun, this popular south side hangout is located at Basilio Badillo #287, only two blocks off the beach in the heart of the Romantic Zone. Credit cards accepted. For more information, visit NachoDaddy.mx or become a fan on their Facebook Page for promotions, daily specials and more.
Click HERE to learn more about Nacho Daddy Mexico Restaurant & Sports Bar.