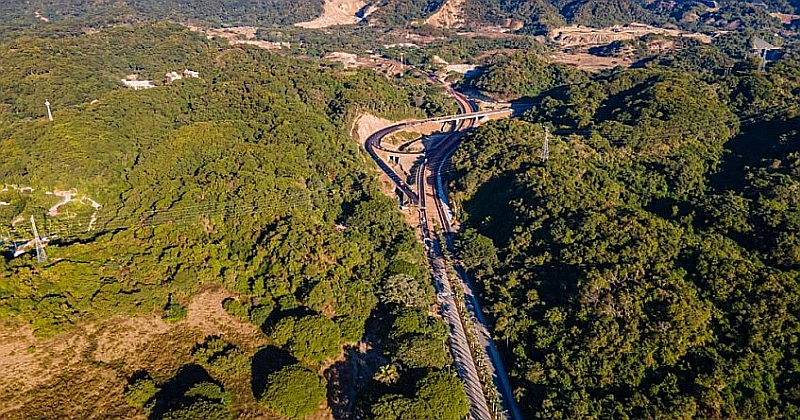 Puerto Vallarta, Jalisco – Another section of the highway that will eventually create a shortcut from Guadalajara to Puerto Vallarta opened last weekend, a stretch between La Peñita and Lo de Marcos that further reduces travel time between this port city and the capital of Jalisco.
According to Jorge Nuño Lara, head of the Ministry of Infrastructure, Communications and Transport (SICT), construction of this three-section highway, which began in 2011 and was expected to be finished by 2014, will be completed within the established deadline of 2023.
Once completed, this highway will allow travel from Guadalajara to Puerto Vallarta in 2 hours and 45 minutes. However, since its inception, it has overcome a series of complications and delays.
The first stretch, from Jala to Compostela (54 kilometers), was put into service in February 2018, although it recorded numerous delays and continuous landslides. The second section to open, though construction work continues, runs from El Monteón to Lo de Marcos, and follows the completion of the highway from Tonino to El Monteón, which was completed in December of 2021.
The official reported that they are now working on the section from Compostela to Las Varas, which will be completed in early 2024, and that the work on the section from Vallarta to Las Varas could conclude in December of next year, as they are still working on the release of rights of way.
The newly opened section between La Peñita and Lo de Marcos has a cost of 96 pesos, which is added to the 718 pesos that must be paid at the 5 previous toll booths you must pass through when traveling from Guadalajara.
Sources: Quadratin Jalisco • Informador